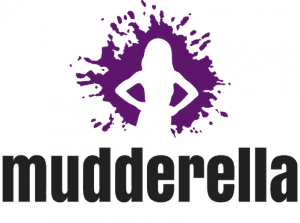 Yesterday rumors surfaced about changes and possible cancelations of Mudderella events, the all women's obstacle race owned by Tough Mudder. We reached out to Muderella and Tough Mudder officials to get the full story. They confirmed that Central Texas, Western New York, Twin Cities and Florida Mudderella events have been cancelled for 2015.  Mudderella confirmed they have nine races scheduled for 2015 in the US and Canada. Below is the full statement from Mudderella and Tough Mudder.
Mudderella HQ has recently announced changes to our 2015 calendar of events. We will be hosting nine events across North America this year, in the following locations:
New York/New Jersey – May 9, 2015
Chicago – May 30, 2015
NorCal – June 27, 2015
Toronto – July 11, 2015
Capital Region – July 25, 2015
Colorado – August 22, 2015
Pittsburgh – September 12, 2015
Whistler – September 26, 2015
New England – October 3, 2015
We had previously planned for an additional four events, in Central TX, Western NY, Twin Cities, and Florida. After much consideration, it became clear that there was not enough demand in these markets at this time to enable us to put on the quality events our participants deserve. All participants and spectators who were registered for these events will have the option for a full refund.
We are passionate about delivering one-of-a-kind events that provide a platform for women to own their strong, and we remain dedicated and confident in this mission. Though events in these four locations will not be possible this year, we will continue to explore all options to host events in these areas in the future. The remaining nine events on our 2015 calendar are seeing strong demand, and there are no plans for additional cancellations.
We share the disappointment of those who were registered for events in Central TX, Western NY, Twin Cities, and Florida, and we want all of our participants to know that this decision was not made lightly. Yet we remain proud of growing Mudderella from one event in 2013 to nine events across North America this year. We thank the Mudderella community for its support, and we look forward to welcoming more than 50,000 new participants to our courses in 2015.
– Mudderella HQ