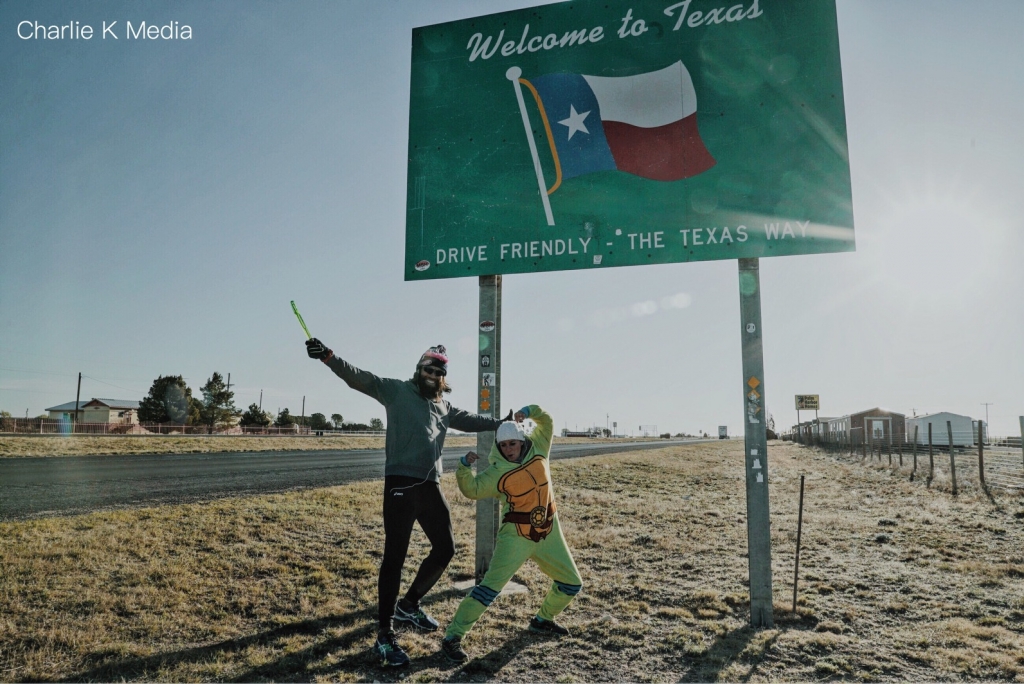 Day 28, March 13
Miles today: 45
Miles Run so far: 1087
Miles to go: 1312
Adam walked 7.5 miles this morning in New Mexico and then hit the Texas border! Ow ow! The team is pumped to be taking on the fourth state in this cross-country adventure! The team celebrated at the border sign and then Adam's ultra pal Ray completed a few miles in Texas with Adam. For the full day, Adam completed 45 miles from 5 am to 8:15 pm. 1087 miles down with 1,312 to go! Day 29, here we come!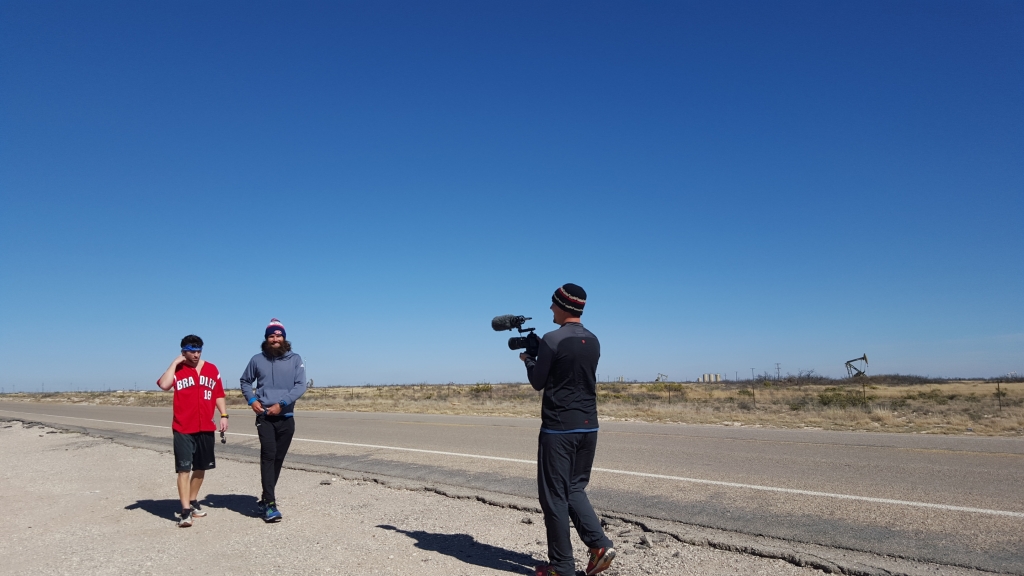 Day 27, March 12
Miles today: 42
Miles Run so far: 1045
Miles to go: 1357
Adam started the day at 4 am on his 1,001st mile! Later in the morning, baseball teammate Tommy surprised Adam on the side of the road and the two completed 27 miles together. Miles are easier with great company!  Adam completed 42 for the day with 1,045 miles down and 1357 to go. Pumped for Day 28!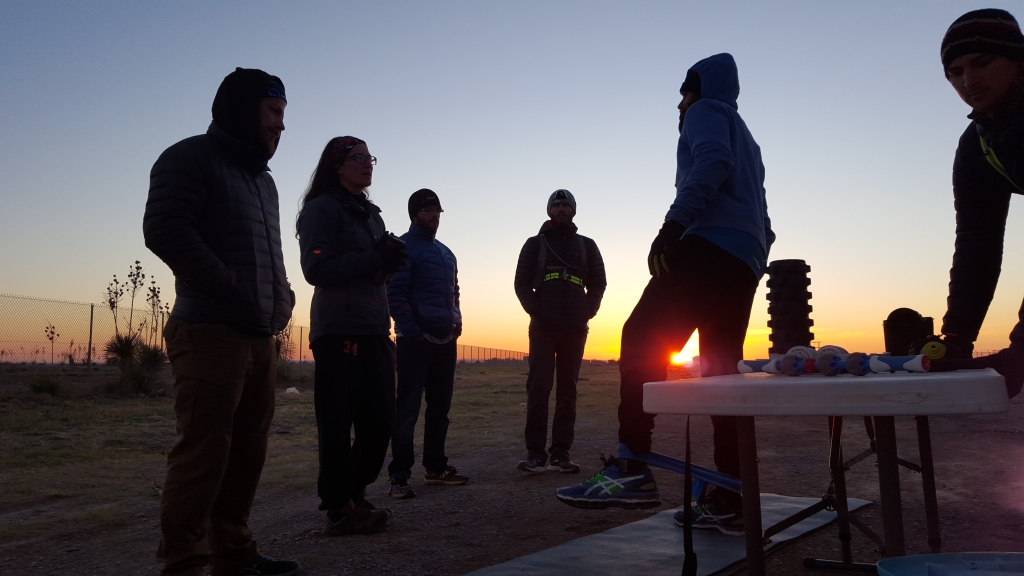 Day 26, March 11
Miles today: 42
Miles Run so far: 1003
Miles to go: 1399
Today was the normal routine again; five-mile sections of walking and running with pit stops in between. Adam covered 42 total miles today and finished the day strong jogging into his 1000th mile! Go Adam! Mile 1,001: Look out! Adam's out to get ya!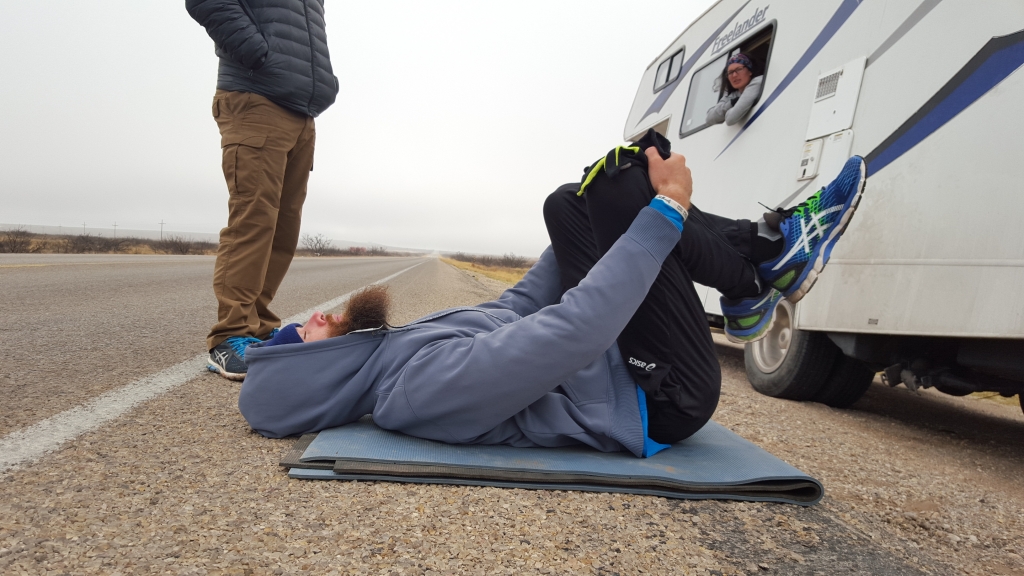 Day 25, March 10
Miles today: 38
Miles Run so far: 965
Miles to go: 1441
Adam walked and ran 38 miles today with 965 miles traveled so far and 1441 to go! The big highlight for the day: tomorrow Adam will hit 1,000 miles! Bring on Day 26!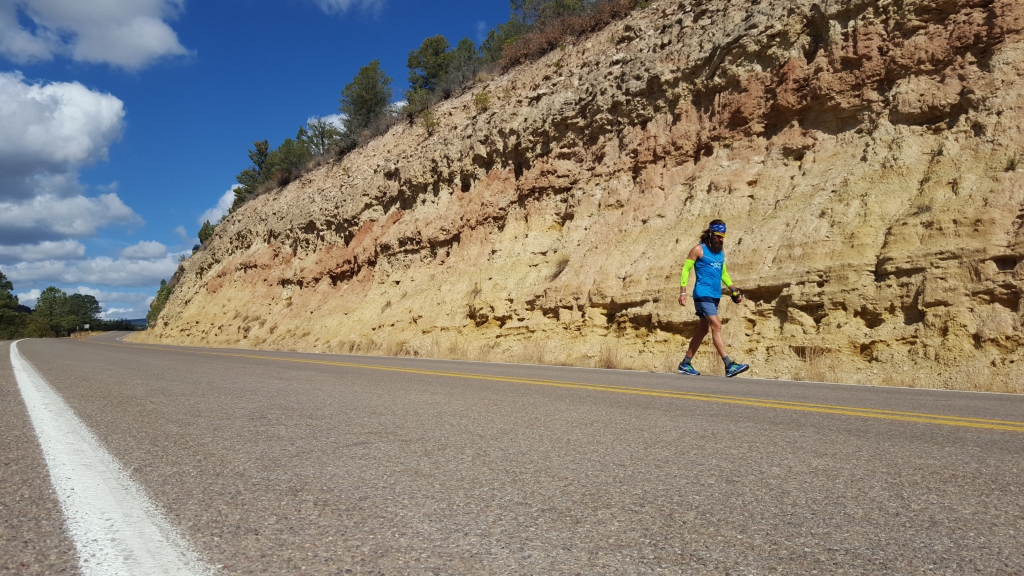 Day 24, March 9
Miles today: 43
Miles Run so far: 922
Miles to go: 1479
Photo(s) or video: Attached
Adam is keepin' on, keepin' on with the normal routine of walking and running all day long! His 43 miles today passed by tons of New Mexican ranches and curious cows. A total of 922 miles down today with 1,479 to go!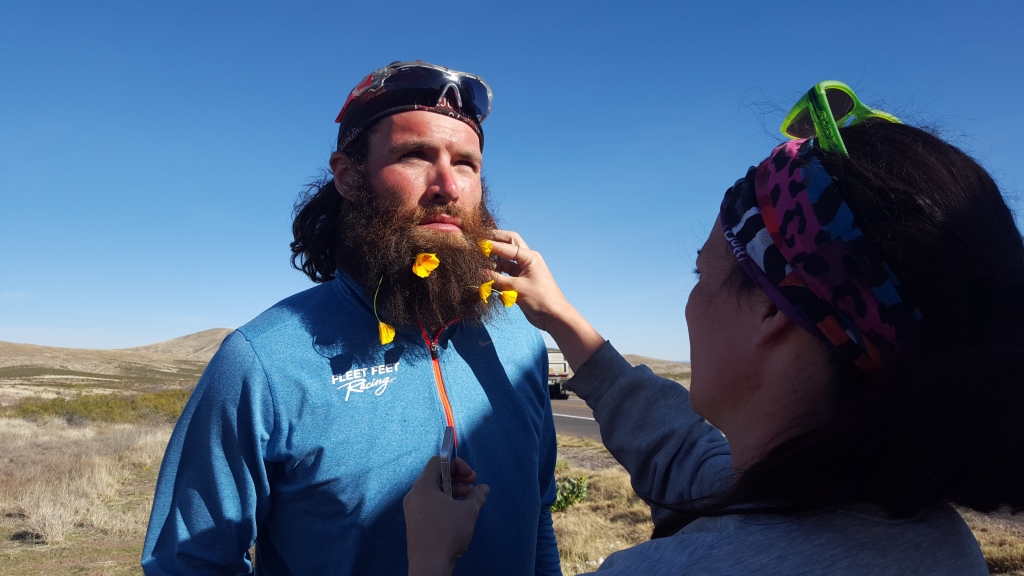 Day 23, March 8
Miles today: 39
Miles Run so far: 883
Miles to go: 1638
Adam started the day with flat terrain and spent all afternoon and evening climbing up another mountain. The rise in elevation also brought our first taste of snow on the trip! Adam finished the uphill in Cloudcroft, New Mexico. He ended the day on the first bit of decent. Adam traveled 39 miles for the day. 883 miles gone so far, 1638 to go! Onward to Day 24 tomorrow!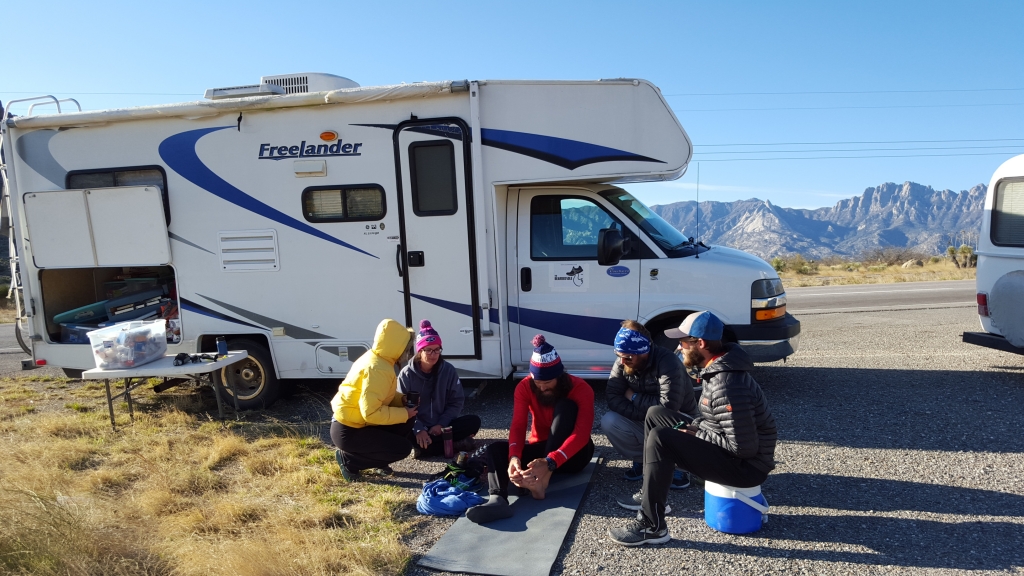 Day 22, March 7
Miles today: 41
Miles Run so far: 842
Miles to go: 1561
Adam spent the dark hours of the morning going up the mountain pass and when daylight hit he started his descent. Downhill is usually the best part of a climb, but not at this point in the journey. With Adam's shin pain, the toe extensions while going downhill increased the pain with every step. The man is a mental beast and pushed through it all completing 41 miles today. The last bit of the day left Adam on a high as he traveled on level ground passing by the sand dunes of White Sands National Monument. 842 miles down, 1561 to go.