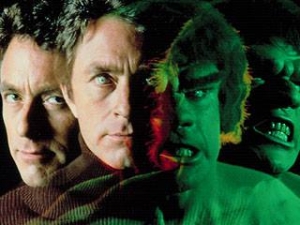 You see the big transformations on TV all the time. Competitors in front of a national audience in the hopes of winning a cash prize. Well now is your chance, (on a smaller scale) but still with a chance to win a cash prize against only other participants of Obstacle Course Racing (OCR).

Jeff "Mudbeast" Murphy, known for some hilarious trolling and as a multi-year veteran of World's Toughest Mudder, is offering you a chance to not only improve your physique and health but to also win some money in the process. Only he isn't trolling anyone but is serious about helping you. Now is the time for you to get back on your New Year's Resolution and show the world what OCR participants are capable when they set their mind to something.

This is not just a weight loss contest (like the Biggest Loser), it is about becoming fitter and healthier. The end result should not just be weight loss but body composition change, meaning fat loss and muscle gain. Much more similar to that competition show STRONG, which highlights the body fat percentage loss, muscle gain and overall focuses on the aesthetic change of the participants.

Here is how the contest works: Participants must have done at least 3 OCRs to qualify for entry. By June 6, send Mudbeast a front picture along with a side picture showing your current body along with proof of date (men: shirtless and shorts, women: sports bra and shorts). On August 29, send in your after pictures and a panel of judges (names available on the link below) will decide the winner. Full details are available here: https://www.facebook.com/events/1285066488170503/ (if you can't access the link message Jeff Murphy or myself on Facebook we can make sure you are invited)

Grab your friends, relatives, and coworkers who have dabbled in the OCR world and help motivate each other for a widespread change. It is time to put down your pizza, pick up your Wreck Bag and head out the door. The Mud Beast is waiting to see what you can do in the next 12 weeks and if you have what it takes to change your life while winning $500. Train hard, eat clean, get dirty, lose weight and win big. Mud Beast's transformation challenge is now open.