OCR News Weekly recaps the top news stories from around the obstacle racing industry. This week we talk about new sponsors for Spartan Race, Tough Mudder's series on CWSeed network and CW Special, Tough Mudder headed back to New Zealand with new partners, Terrain Races announces Terrain Relay, Warrior Dash kicks off their season, American Ninja Warrior makes casting calls and your top results from around the globe.
OCR NEWS WEEKLY – Feb. 9, 2017
Transcript:
Spartan Race Gets New Sponsors, Tough Mudder CW Seed Series airs; Warrior Dash kicks off the season, Tough Mudder heads back to New Zealand, Terrain Race announces 24-hour team relay obstacle race,  American Ninja Warrior, and Spartan: Ultimate Team Challenge Casting Calls,  and wrap up with last week's race results.
It's Thursday, February 9, 2017 – I'm Margaret Schlachter, and this is OCR News Weekly brought to you by Mud Run Guide.
SPARTAN RACE NEW SPONSORS
We begin this week news from Spartan Race. Three new sponsors were announced this week for the global obstacle racing company. The new sponsorships are all for the U.S. series. The first new sponsor announced is RefreshinQ, a new all-natural vitamin and supplement company, have announced an integrated partnership for the 2017 U.S. Spartan Race season.
At each of the 15 Spartan Races, the RefreshinQ team will be handing out free samples of both the supplement patches and packs. Find the team to participate in additional challenges and take your Never Quit Pledge.
The second new sponsorship is with FitWhey for the upcoming Arizona Spartan Race, FitWhey and Spartan Race kick off their new partnership at the upcoming Sprint & Super event at Fort McDowell Rodeo Grounds in Arizona, scheduled for February 25 and February 26, 2017. According to the agreement, FitWhey becomes the "official RTD protein beverage" of the event.
Yokohama Tire Corporation, a leading global tire manufacturer, has teamed up with Spartan Race, to highlight its GEOLANDAR® line of light truck tires. Yokohama signed a multi-year sponsorship agreement and is now the "Official Tire of the U.S. Spartan Race," an exclusive branding designation at select obstacle course races across the U.S. in 2017, including the five Spartan Race U.S. Championship Series events that will air on NBC Sports Network and the 2017 Reebok World Championship on NBC.
---
---
TOUGH MUDDER
This past week Tough Mudder began sharing previews of the new online television series on CWseed. Each episode of this new digital series highlights everyday heroes who make Tough Mudder what it is. The digital shorts on CWSeed lead up to the hour-long special airing on the CW Network on February 14, at 8 pm ET. The show will reveal the struggles, triumphs, and successes of these true mudders. The five shorts began airing on CWSeed on February 2nd with the first two episodes. The third episode aired February 6, 2017, with the fourth episode available today on CWSeed.com.
The series is produced by Flatbush Pictures and Judd Ehrlich, the award-winning documentary team behind We Could Be King, the 2014 Sports Emmy Award-winner for Outstanding Sports Documentary, and recipient of a Grand Clio, is the executive producer of the series, along with Jesse Bull of Tough Mudder. Ehrlich and his team also produced the Tough Mudder web series Finish Strong.
Set your DVR for February 14, 2017, at 8 pm on the CW network for to watch the full special.
TOUGH MUDDER NEW ZEALAND
New Zealanders will be getting muddy again this November after Australian based business, Sports Media and Entertainment 360, signed an exclusive license agreement to manage Tough Mudder, ensuring its return to Hampton Downs Motorsport Park.
After a three-year hiatus of the event in New Zealand, the expanding business has agreed to a multiple-year deals that will see the global event run again.
CEO of SME360 Martin Jolly has said the announcement of the deal coincides nicely with the launch of the event.
"We have a great team delivering some great products, and Tough Mudder is an exceptional global brand that we are excited to now have as part of the SME360 family," he said.
Founder and CEO of Tough Mudder, Will Dean, has also expressed his delight in expanding the footprint of Tough Mudder.
"We are thrilled to be returning Tough Mudder to New Zealand as we know the support has been and will continue to be strong in this part of the world."
---
Tough Mudder has discount codes ranging from $10 off for Tough Mudder Half to $25 for full Tough Mudder.
Find your event
here
to get your discount code.
---
TERRAIN RELAY
Terrain Racing announced a new event to their line-up. A team based 24-hour relay. This might be the first relay of it's kind in North American. Terrain Relay features teams of four, 24-hours of racing on three courses, and one campground for all to stay. 
WARRIOR DASH
Warrior Dash is one of the original OCR race series in North America. The 5k obstacle race series kicks off their season on Saturday on February 11, 2017, with their in Clermont, FL. Warrior Dash has introduced a few new obstacles for 2017 which should be making their debut this weekend in Florida. The series continues to be one of the best introductions to obstacle racing, and with registration starting at age ten it offers a one-stop event for almost everyone in a family.
---
Use discount code 5MRGWD2 for $5 off your Warrior Dash registration!
---
AMERICAN NINJA WARRIOR
As reported in SB Nation/ANW Nation several high profile athletes have gotten the invite for season 9 of the popular competition series. Athletes including Flip Rodriguez, Grant McCartney, Josh Levin, Rose Wetzel, Tianna Webberley, Arnold Hernandez, Stephen Seiver, the Ninja Poet, Ben Melick, Chess Ninja Scott Willson, and Natalie Duran to name a few.
American Ninja Warrior All-Stars airs later this month, which features some of the top Ninja athletes including Jessie Graff.
SPARTAN ULTIMATE TEAM CHALLENGE
As athletes are getting their final applications in for season 2 of the Spartan Ultimate Team Challenge, others are starting to get callbacks from casting agents. While the teams have yet to be released and we will probably have to wait until after filming many of the sports most popular athletes and teams from last season have submitted applications which should make for a fun second season to watch.
RACE RESULTS
With the OCR Season slowing kicking back into gear a few races took place around the world. We start this week with the United States.
Shale Hill hosted the annual Polar Bear Obstacle Challenge. The 8-hour obstacle race offered athletes a chance to complete as many laps as possible on the challenging 10k course with over 50 obstacles in Benson, Vermont.

Polar Hero held their winter stadium race last weekend in Ottawa Canada. The top finishers from the race were.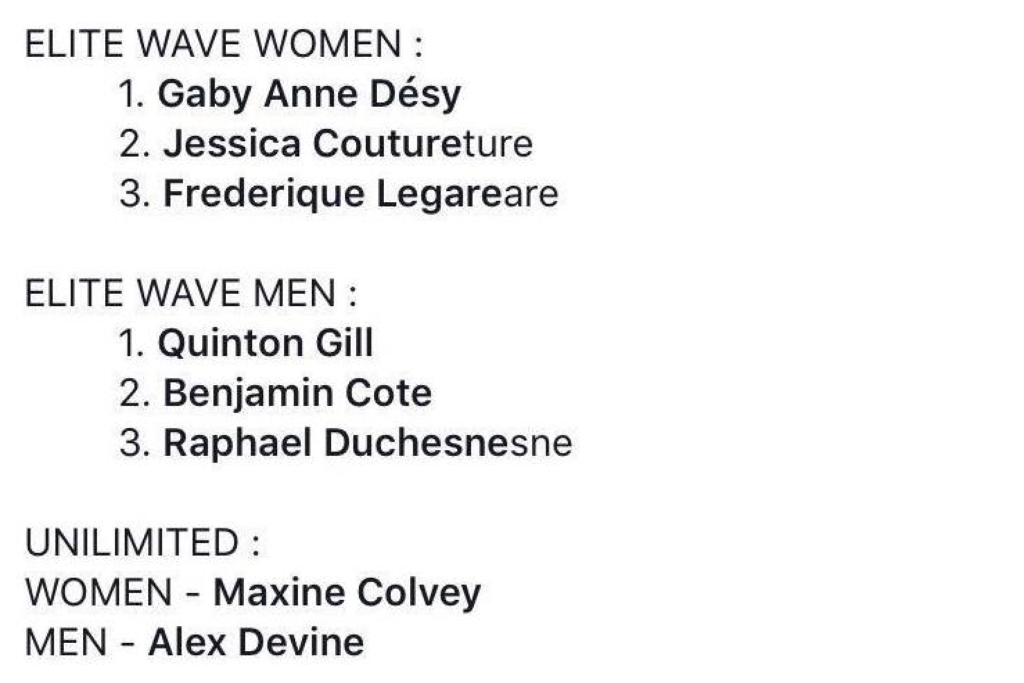 All Race Results provided by race organizers. 
Those are your headlines this week from around the obstacle racing world. If you liked what you heard subscribe to the show today and never miss the top news from around the world of Obstacle course racing.
This is Margaret Schlachter signing off for the week.
OCR News Weekly is a production of Mud Run Guide, your online resource for all obstacle racing, mud run, ninja, and extreme event news.