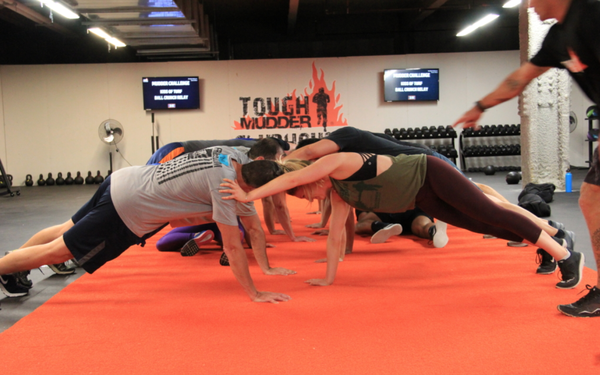 Tough Mudder announced today a new partnership with Facebook Watch. The new online platform from Facebook allows Tough Mudder to expand their live programming. Notably the new Tougher Mudder Championship Series live broadcast exclusively through Facebook. Additionally, Tough Mudder has noted it will include weekly Tough Mudder Bootcamp Fitness Classes on the feed.
This announcement comes on the heels of the Spartan Race announcement last week of their new partnership with Facebook. Add Tough Mudder to the growing list of action sports companies building on the new Facebook Watch platform. The Reebok CrossFit Games were one of the first notable sports in the action sports industry utilize this platform, now obstacle racing is getting in the game strongly.
---
Tough Mudder, Inc., the leading sports, active lifestyle and media brand, announced it has partnered with Facebook to deliver original, live event sports and fitness programming on Watch, Facebook's new platform for shows. Facebook will be the exclusive video platform for the new $50,000 Tougher Mudder Championship race series and Weekly Tough Mudder Bootcamp fitness studio classes. Fans can add this programming to their watchlist by following the Tough Mudder Live and Tough Mudder Bootcamp Live show pages.
The new Tougher Mudder Championship race series will feature four events beginning with the first regional event on October 7th at Tougher Tri-State in Englishtown, NJ and culminating with the Tougher Mudder World Championship on November 4th at Lake Elsinore, CA (see full schedule below).  The Tougher Mudder Championship race series will feature the world's top OCR, endurance runners, and functional fitness female and male athletes tackling 20+ signature Tough Mudder obstacles, such as Kong, Everest, Funky Monkey: The Revolution, and Arctic Enema, over 10 grueling miles for a chance to take home weekly cash prizing (up to $2,500). Top finishers will qualify for the Championship and respective winning purse of $10,000 each for the first place male and female finishers. The coverage on Facebook will feature live feeds from multiple obstacles throughout the course, "point of view" head cams and aerial drone footage, as well as behind-the-scenes "everyday hero stories" along with hosted commentary and engaged social interaction with viewers from Tough Mudder personalities Eric "E-Rock" Botsford and Kyle "Coach" Railton.
Viewers will also be able to get in shape with weekly, live fitness classes streamed from Tough Mudder's new fitness studio offering, Tough Mudder Bootcamp. Tough Mudder's training expertise and fitness content is coveted by millions of people within the Tough Mudder community, as well as by active lifestyle enthusiasts around the world. The partner-based, 45-minute HIIT workouts are sneak peaks at what franchisees will be offering around the United States beginning in fourth quarter of 2017. Classes are centered around four fitness pillars: strength, power, agilit, and endurance.
"Tough Mudder has become a leading innovator of building sport around community. With our highly engaged global community of millions, Tough Mudder has excelled at delivering a unique, highly social way to consume live sports programming. With Facebook being the exclusive video platform for the Tougher Mudder Championship series, this partnership is a great complement to our linear video programming offerings and partners, and bolsters Tough Mudder as one of the leaders in the future of sports," said Jerome Hiquet, CMO, Tough Mudder Inc.
Tougher Mudder Championship Series Programming
Oct. 7th              Tougher East, Englishtown, NJ
Oct. 21st            Tougher South, Mt. Pleasant, NC
Oct. 28th            Tougher West, Lake Las Vegas, NV
Nov. 4th              Tougher World Championships, Lake Elsinore, CA