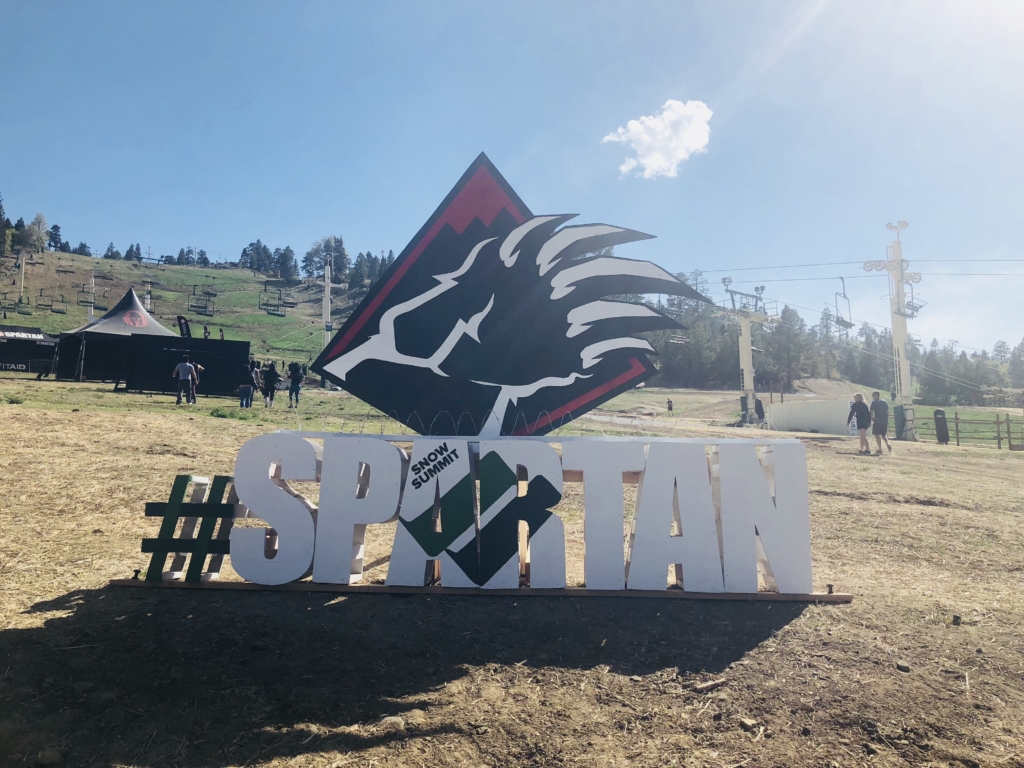 Yes. The second coming of Spartan Race Big Bear was given the moniker "Soul Crusher" by the Trailmaster himself, Steve Hammond. I honestly don't think I could have come up with a more fitting name.
Before you read on, take a quick look at last year's Mud Run Guide review of the Big Bear Beast debut.
U.S. National Championship Series
This SoCal beast not only challenged OCR enthusiasts looking to nail down that green trifecta piece but also offered top finishers a punched ticket to the Spartan World Championships in Lake Tahoe this fall. We've covered previous US Championship Series Spartan Races already this year, but Soul Crusher was a monster that left many going home bumped, bruised, and frankly soul-crushed. The high number of DNFs reported only underscored this Beast's madness!
Beast Race
I'd humbly like to acknowledge this Beast got the best of me. I succumbed to this course for the first time in my career, after a continuous battle with nausea, dizziness, and exhaustion. The dry air, constantly increasing temperatures and the sheer vertical gain was a challenge for all competitors, whether tackling their first OCR or battling for the top elite podium spot. A DNF was not in my plan, but I'm sure it wasn't for the others who also had their souls crushed… UGH, there it is again!
From the start, Spartans were treated to a hearty dose of steep after about 200 yards of a flat trail warm up. What seemed to be non-stop-up, was only broken with steep down-hill running over the rocky, soft terrain. Miles and miles of up and down, with only about 1-2 miles of horizontal relief throughout this course. Overall, Spartan Race treated its followers to more than 12 miles and 5,000 feet of elevation gain, on the course which started at 7,000 feet elevation and topped off at its highest point of about 8,000.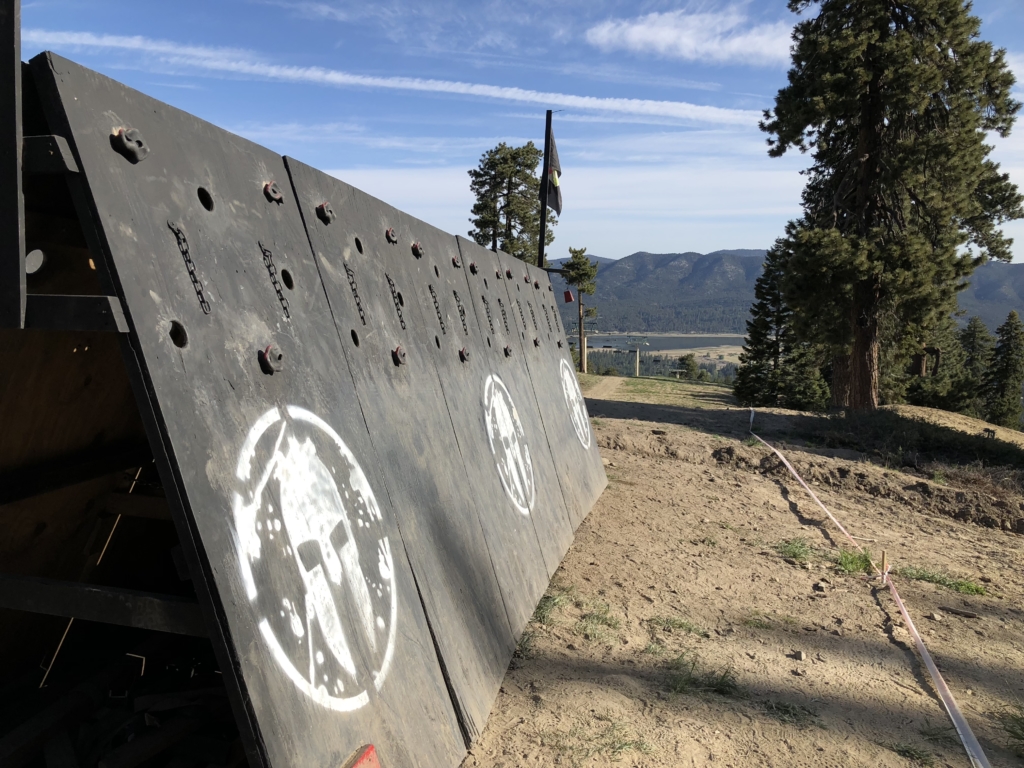 Taking a step aside, the views were absolutely amazing! Yes, it was a tough course, but if you took the time to turn around during your treacherous climbs, you were treated to lovely panoramic views of Big Bear Lake. Once you were at the top, in the flat areas, the other side of the mountain boasted views of snow-capped mountains across the valley. Taking the 20-minute lift ride up to the top of the mountain was another amazing way to take in the course, while understanding how crazy it actually was. The bottom of the lift began at the same elevation as the starting line, and the top of the lift ALMOST hit the peak of the course. Brutal.
On to the obstacles.
Spartan brought back the classics while introducing the West Coast to The Armer, which, if you didn't participate in the New Jersey Beast, is a single atlas stone carry via chain. Twister had half of its lanes covered in foam and the others uncovered. Two wire crawls were scattered across the course, one up-hill and one down. It was all pretty normal until the sandbag carry…
Well, not the first one, which was your average, single-bag carry, and only lasted a few hundred feet. I'm talking about that second carry – probably the most brutal sandbag carry anyone has ever experienced in Spartan Race history. We're talking double sandbag, flood-prevention style, and each of the men's bags weighed at least 70 pounds. Not only were athletes struggling to adjust their carries while picking up the bags, but then they also had to take on the 30-degree incline for a total of 200 yards, both up and down. The techniques ranged from shoulder carries and bucket-style front carry to moving one at a time and coming back to get the other, or simply dragging them.
Controversy erupted during the double carry when volunteers instructed participants this was now a single-bag carry, much to the excitement of those approaching the obstacle, but absolute disdain to those already struggling with this obstacle, in some cases, for more than 45 minutes. Elites and AG competitors alike were stunned to learn that their peers would have it easier after draining themselves with two bags. Certainly, there must have been some up-ranked runners who had a time advantage with one bag, even though they were behind leading up to the carry.
Overall
Spartan Race absolutely brought the pain and made it clear that an elite or AG qualification for Tahoe would NOT come easy. Every single racer out on the mountain was pushed to their limits, whether they DNF'd or took home that exclusive US Championship medal – the only Beast championship medal of 2018! I'm actually a bit jealous…
Congratulations for Spartan Elite racers Ryan Atkins, Angel Quintero Ramirez and Ryan Woods, who took places 1-3, respectively for the men, and Rea Kolbl, Faye Stenning and Lindsay Weber for the top spots for the women.
MEN'S ELITE
WOMEN'S ELITE
1. Ryan Atkins
02:13:49
1. Rea Kolbl
02:37:16
2. Angel Quintero
02:16:30
2. Faye Stenning
02:38:04
3. Ryan Woods
02:19:19
3. Lindsay Webster
02:39:30
4. Robert Killian
02:23:07
4. Alyssa Hawley
02:48:41
5. Ian Hosek
02:25:45
5. Nicole Mericle
03:01:15
And if you were concerned, I recovered very quickly after taking that loss on Saturday during the beast. I notched out a top 10 age group finish on Sunday for an epic redemption/comeback during the sprint!
The Spartan Race Big Bear Beast gets 4/5 stars, simply because it broke me. The Sprint is a strong 5!
Rating: 4.5/5
---
Have you done an Spartan Race?
Leave your own Spartan Race review and feedback...