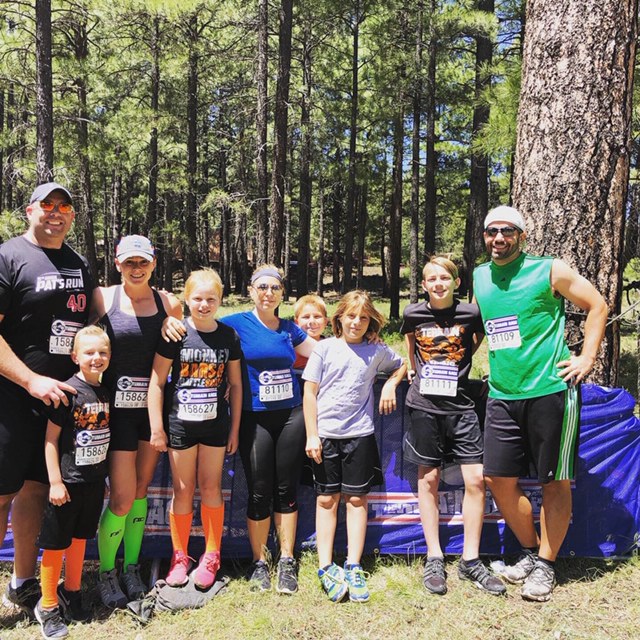 For the fifth summer in a row, my family and I escaped the heat of Phoenix, Arizona to head north to Flagstaff for the Terrain Race.  My last Terrain Race was held in Chandler, Arizona back in October of 2018 and I was very interested to see what changes Cool Events made to the race series over the last 8 months.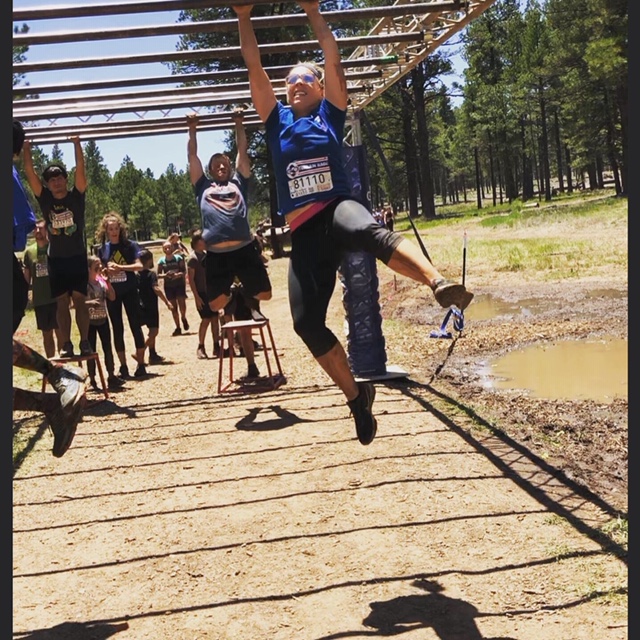 If you are involved in the OCR community, you have seen and heard about the fact that you can "race for free" this year at all Terrain Racing events.  Well, that is after you pay for $13.95 insurance fee, which is standard, but then once you get to race day you have an additional $20 parking fee.  If you were not in town for the pre-race packet pick up, you were also charged an additional $5.00 per participant for a race day packet pick up fee.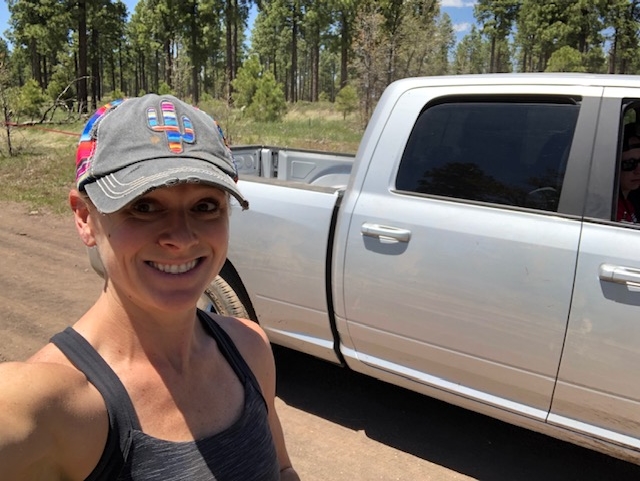 Once we were all paid up and checked in, I noticed that our bibs did not have a race time and we were then told that we could hop into any heat that day.   With over 11,000 registered participants racing between the hours of 7:30 am and 3 pm, it was nice to be able to hit the course without having to wait around in the festival area.  The first 3/4  of a mile took participants up an access road with racers heading both in and out of the festival area.  This would not have been an issue except that the access road was also still open for traffic.  During that stretch, we had to move over for about 4-5 cars.  There were a ton of kids participating and I did not feel that this was a very safe portion of the course.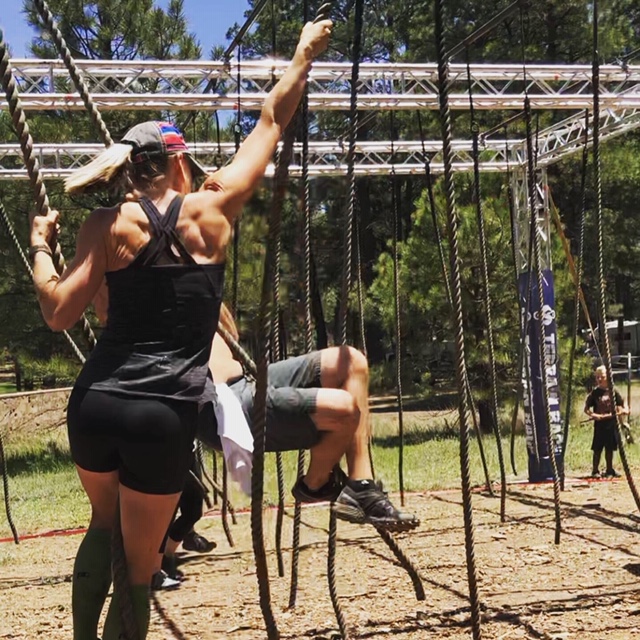 One of the best improvements I noticed was in the quality of obstacles seen on the course.  Terrain Race traded in their standard wooden obstacles for upgraded steel frames on the rope climb, rig, monkey bars and tarzan swing.  They opened up a few more lanes at each of these obstacles and that eliminated the wait time and helped with the overall flow of the race. The structures were sturdy and well built.
The night before the race, all participants received an email from the race director with the standard details on race location, parking, race day registration, etc.  That email also stated that the original 5k course had to be extended to 4 miles to fit all of the obstacles into the course.  Once we finished the race, my Garmin (along with my friends and family's activity trackers) recorded that we ran over 5.3 miles.  I had my 7-year-old son on the course, and although he pushed through and conquered, that extra 2 miles could have really pushed him to his limits. When participants sign up for a 5k, they expect a 3.1 mile course.  I saw a lot of racers complaining and questioning the distance during the race.  For those not conditioned for a longer course, especially in the altitude of Flagstaff, this really proved to be an issue.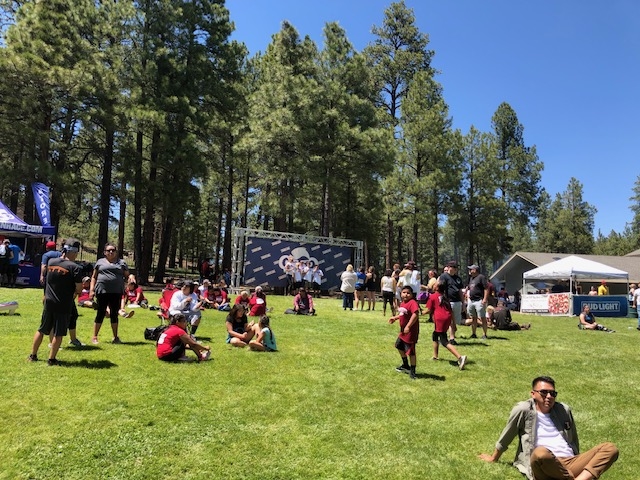 Overall, my family and friends had a good time on the course.  We were very proud of our kids for pushing through the 5.3 miles and attempting all of the obstacles.  The festival area was great!  It was held in an amphitheater that offered tons of shade, awesome photo backdrops, cornhole games, and beer and food vendors.  It was a beautiful venue that encouraged participants to kick back and relax after the race.  I always enjoy heading up in Flagstaff, the pine trees and cooler weather are such a nice change of pace from the dry deserts of the Phoenix area.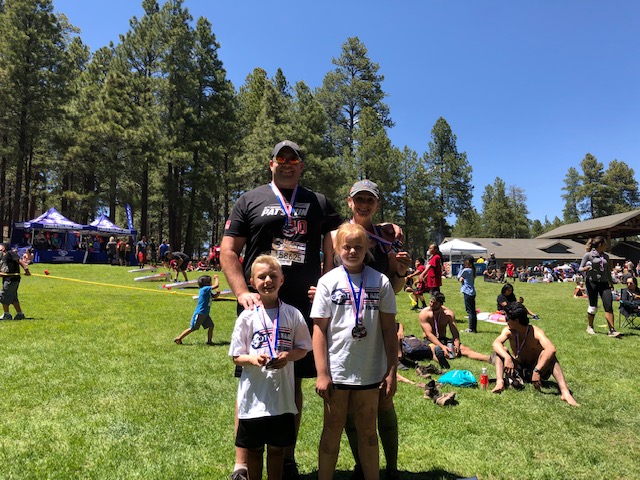 I hope that moving forward, the Terrain Race sticks to their advertised price and distance and looks for safer alternatives when designing the course.
Rating: 3.5/5
---
Have you done an Terrain Mud Run?
Leave your own Terrain Mud Run review and feedback...
---
This author is part of the Mud Run Crew and received a free race entry in return for an independent review. All opinions are those of the author and were not influenced by the race sponsor or Mud Run Guide.
---