Less than a week before the majority of America went into full-on quarantine back in March, a brand new gym opened its doors in Kansas City, Kansas (actually in Olathe to be specific), ROKC.  This is their third climbing gym in Kansas City area.  One small one in downtown KC called The Underground and another large one in North KC, which has many of the same features listed below.  Here's a quick rundown of the Olathe facility and why you should stop by.
If you aren't from the Kansas City area I still encourage you to read on, you'll find some key points in here that you may want to look for when deciding on where to spend your time training.
Rock Climbing: This is where the gym shines.  It literally has the largest rock climbing wall I have ever seen in my life.  It is the largest regardless of how you measure it:  width, height or overall surface area.  I've included a picture but the photo doesn't do it justice, you'll be in awe at the size of this place.  The 50 foot tall wall is made to appear even bigger by the sheer length of it as parts of it wrap around multiple sides of the building.
The routes are easily identifiable using color-coded holds.  You don't have to look for the little pieces of tape making it super easy to figure out where you should be grabbing if you are looking to complete the routes as prescribed.  Plus, the auto-belay system makes climbing very easy and beginner-friendly.  For those looking for more technical options, normal belaying and lead climb is also available.  Add in a 65-degree overhang or "cave" section, hydraulic Kilter board, Tension board, and a huge bouldering area to all of this to really make it a climber's paradise.
Weights and Cardio:  The reason I've never been a monthly member of a rock climbing gym is simple, the lack the traditional weights I also use for my training.  ROKC solves this with a full weight room and a 7000 square foot fitness center.
I know Obstacle Course Racing (OCR) athletes and many of them prefer all bodyweight stuff, don't worry they have you covered there too.  The gym also features a full length Rogue style rig.  If you want OCR specific training you can bring in your own Atomik Climbing Holds and hang them from the rig.  You don't have to worry about strange stares either, because the fitness director for the gym is Conquer The Gauntlet Pro Jenny Overstreet.
The upstairs even has a group fitness room used for aerobics, yoga, Pilates, Zumba and classes as well as a full array of cardio machines: treadmills, ellipticals, Jacob's Ladder and spin bikes.  Add in other perks like weekly Wednesday night group runs and you are sure to find that this gym can help you crush whatever goal is on your agenda.
Beyond:  The gym is also complete with a coffee shop (Apogee) and adjacent outdoor gear store (Moosejaw).  There is also a child area upstairs if you want someone to watch your kids.   However, I've been taking my five year old daughter here on a weekly basis and she absolutely loves it.  She went from scared to go higher than my head to the top of the wall on her second trip to the gym.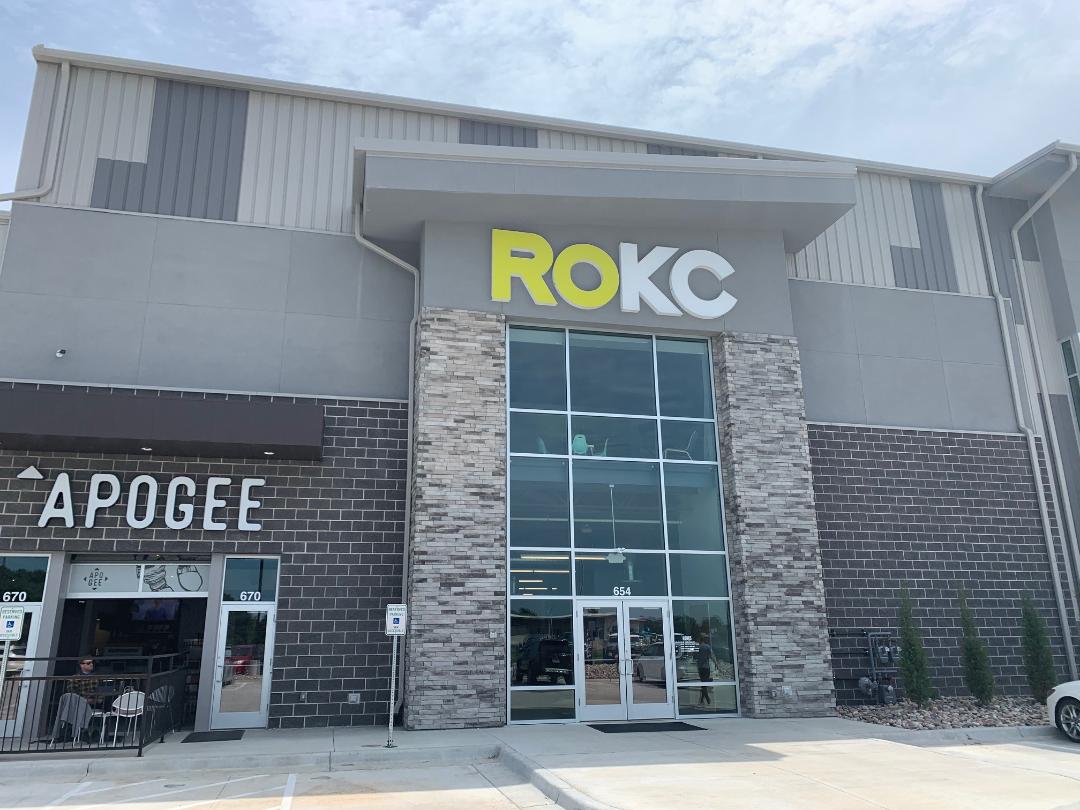 Overall:  This gym is phenomenal, I can't say enough good things, you simply need to come check it out.  One of the owners is also a US Army veteran who served in Ranger Regiment, so not only are you supporting local businesses but also a military veteran owned business.  Stop by for a day pass if you are just passing through or pick up a membership.  You won't regret it.
5/5 Stars