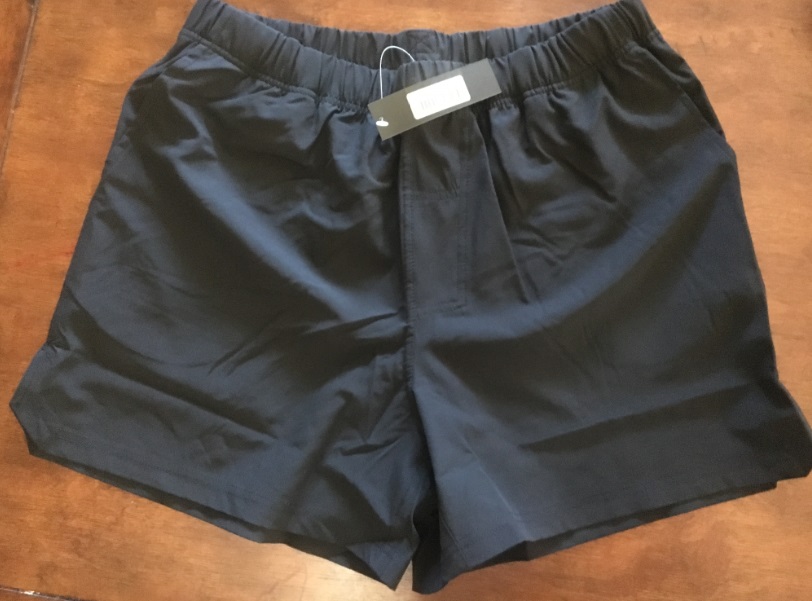 After enjoying the Verge II and Helix II shorts, I decided to try two more of HYLETE's shorts.  In the same order that I picked up a pair of the Incline shorts (check Mud Run Guide soon for that review), I also ordered a pair of the Rep shorts.  Here's a couple of thoughts on the Rep shorts and how they stack up with some of HYLETE's other brand of athletic shorts.
Style and Length:  As with all HYLETE shorts, they have options upon options for your style.  Six different waist sizes (XS to XXL) along with a scrunch waist and draw string means you'll be able to get the perfect fit.  Add in three lengths per size High Cut, Quad Cut and Above the Knee mean's you'll find the perfect length.
As a runner who is used to short shorts, I went with the highest option, the high cut.  Normally I would be happy with this decision.  However, with these shorts the lack of liner combined with my insistence on not wearing underwear underneath has limited my use for these.  Let's just say I can't (aka shouldn't) go to the gym for leg day or bench press in these shorts.  For normal upper body workouts, wearing around the house or wearing in town (as long as I'm not laying down in public) they are great and super comfortable.
Color Options:  Most of HYLETE's shorts come in more than half a dozen colors, the Rep shorts only come in three, Black, Navy with a pattern and Olive with a pattern.  The lack of colors didn't bother me though since I usually just buy all black since I find it the most versatile.  If you want to be more stylish than me the Navy and Olive patterned shorts offer good options.
Use: Since I bought the high cut version of these, they are now my go to "around the house" shorts.  The lack of liner makes them less ideal for doing running or cardio unless you also wear the compression shorts underneath (which I also own).  For those that want the support of compression without the revealing nature that wearing just spandex, these are great shorts to wear over your spandex.
I still wear them to the gym for days that I'm focused on arms or shoulders though.  Just like most of HYLETE's shorts they have one zippered pocket, which I love, so I can keep things like keys, ID or money on me without fear of losing them.
Overall:  Honestly, these are my least favorite HYLETE shorts but I still think they are great.  When deciding on your shorts from HYLETE you honestly can't go wrong with any of their products.  However, for me, I found that if you are looking for a HYLETE unlined shorts for day to day wear I think you'll like the Helix II better.  If you are looking for a HYLETE lined shorts for running you'll like the Verge II or the Incline.  If you are looking for shorts to wear over compression, these will be your best option.
5/5 Stars