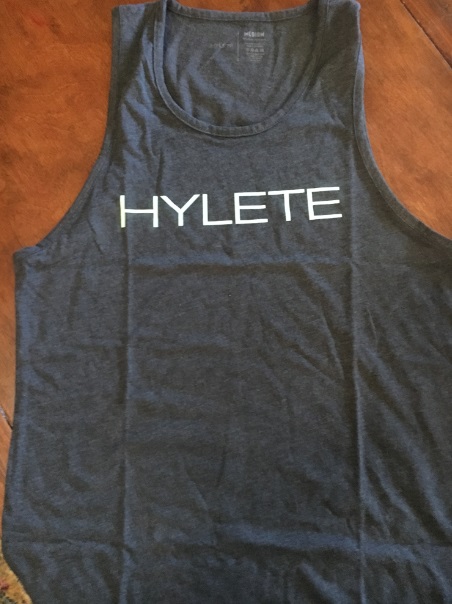 I've got so many t-shirts I typically have to donate a whole bunch to Salvation Army every year (Congrats random person on "finishing" that Tough Mudder).  Still I occasionally find myself with a t-shirt that always seems to find its way to the top of my drawer and is worn weekly.  The two HYLTE shirts I own are in that pile.  Here's a couple of thoughts on the maker of some of the best workout attire is doing in the t-shirt market: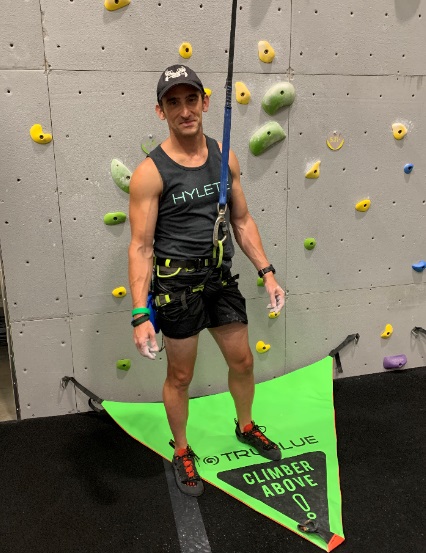 Comfort: HYLETE shirts are next level soft.  The 60% Polyester and 40% cotton will be one of the most comfortable t-shirts in your drawer.
Style and Color:  There are so many options here, it is almost overwhelming.  If you like crew shirts, V neck shirts, tanks or even long sleeve shirts, HYLETE has an option for you.  That is just the line for males, there is also a whole host of tops for females.  Pretty much all color options are available with a mix of styles from plain to relatively simple designs with the words HYLETE across the chest to more elaborate designs that seem inspired by Day of the Dead.  Personally I'm a fan of the Thrasher design which looks like a 90s skate company logo and the Physical Education (PE) shirt, which brings the design of high school PE into the modern era.
Many of their clothes are designed to allow for co-branding.  That's exactly what the Conquer The Gauntlet Pro Team did for their warm up clothes.  Minimally branded with the HYLETE logo allowing you to throw your brand on their in nice big and bold color choices.
Price: The shirts range in price from $27-38 depending on style and size.  This makes them comparable in price to any other shirt you might pick up at a typical Obstacle Course Racing (OCR) event but of a higher quality.  If you are lucky and follow them on social channels you might be able to grab a discount too.
Use: I primarily use the tank I own (Heather Charcoal / Light Mint) as a gym shirt.  It fits well and is not too baggy or too tight.  Whether I'm heading to the climbing gym, the ninja gym or a traditional weight gym, the HYLETE shirt has me covered.  The crew t-shirt I have, which has the Mud Run Guide logo on the chest, is one of my go to day to day wear shirts.  Soft and comfortable, I often find that my wife has borrowed it for wear and it is no longer in my drawer.
What about wearing these as a race shirt?  Personally I prefer shirtless for races.  I would not use these for racing but use it for a pre/post event shirt instead.  Nothing beats changing out of your wet muddy clothes into something soft and comfortable.  HYLETE's pants and shirts will give you the comfort you deserve after carrying buckets up massive mountains all day.
Overall:  HYLETE shirts are soft and stylish making them a great addition to your clothing drawer.  Whether you are wearing them for a workout in the gym or on the trail, you'll find they give you the comfort that you deserve.  Pick up one today, you'll find yourself looking good and feeling good in your training.  Like one of my teammates used to say, "when you look good, you feel good and when you feel good, you race better."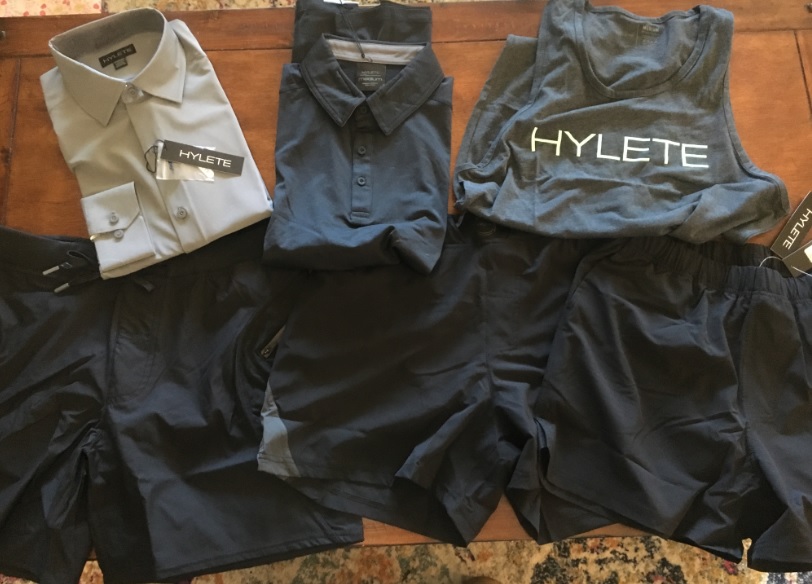 5/5 Stars