Missed Part 1? Check it out here: 2018 ResOCRlutions – Part 1: Kickstart This Season
Faster (and Fitter)
What would a "resolutions" article be if it didn't include a guide for training more, eating better, and dropping weight to get faster or stronger? Luckily, I'm going to completely sidestep this entire section and direct you to a series of books with a 7-week fitness progression (Ripped is the best-seller of the bunch) written by yours truly or strongly recommend one of the most popular coaches & training plans in the sport of OCR – Yancy Camp. I'm an enormous fan of this Aussie powerhouse who backs up his program with amazing results on every level from beginners to elites, and Yancy is a great guy who I'm proud to call my friend. During the voting for Best of 2017 where he took Runner-up for Best OCR Training Tool, he was referred to in several posts personally as "the best the sport has to offer" and I believe that speaks volumes about the athlete, parent, husband, and trainer Yancy is.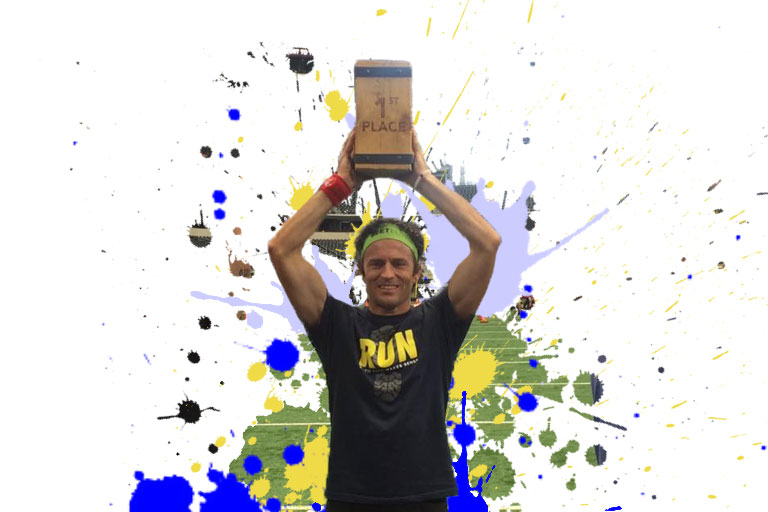 Farther – Goin' Long
I vividly remember my first 5k race, a little jaunt around the green in downtown Hartford, CT. Since I have more guts than brains, I signed up with no preparation at all – I'd barely even run 1 mile since a punishment soccer practice as a freshman had me running 4 loops on the track.  It wasn't pretty at all, but once I crossed the finish line I immediately started looking at upcoming races for longer distances and actually started training too. Two dozen or so marathons later, my love for longer distances persists, and I've even dabbled with some 50+ mile events and even an Ironman triathlon too.
For the most part, OCR athletes that I've talked to over the years have a pretty similar progression – start small and keep pushing the distance. Spartan Race's trifecta has done a great job of providing waypoints for athletes along the way, goals to finish each distance, starting with their 3-5 mile Sprint and all the way up to multi-lap 25+ mile Spartan Endurance events.
Over the past 2 seasons, Tough Mudder has rounded out their distance offerings to include the 1 mile TMX and 5k events at limited venues to go along with the 5-6 mile Tough Mudder Half, 12+ mile Tough Mudder and multi-loop 8 Hour Toughest Mudder and the granddaddy of OCR endurance events, 24 Hour World's Toughest Mudder.
This year, the OCR World Championships have extended their offerings from the 3k and 15k of the North American OCR Championships and OCRWC in London to include a 24 Hour OCRWC in Australia, hosted by True Grit. Adventurey, the team behind NAOCRC and OCRWC just announced they have added a marathon, half, and 10k to their portfolio for 2018, Empire State Marathon in Syracuse, New York.
Terrain Racing debuted a Terrain Relay 24 hour format last year in Phoenix, and I absolutely loved taking part in the inaugural event. As the angry monkeys at Terrain are putting together their schedule for 2018, we'll see if there will be a return of the relay event, I hope so!
Based on the positive response to longer-distance events and the growing attendance numbers we've seen with established events like WTM, expect more versions of either multi-lap or fixed time OCR events over the next few years.
Read & Train for the Long Run
Due to be released in early 2018, Mud Run Guide's Ultra-OCR Bible will have everything you need to be successful for endurance obstacle course racing. Authored by MRG's contributing author, Evan Perperis, who
 specializes in Ultra-OCR and is a member of the Conquer The Gauntlet Pro Team and sponsored by Hammer Nutrition & SInergy Sports. In 2017, as part of Team Merrell he finished 2nd at World's Toughest Mudder, had three top 10 finishes at CBS televised Toughest Mudder races and
finished top 10 at every 24 hour OCR in the world between November 2016 and November 2017
. He is a National Strength & Conditioning Association-Certified Personal Trainer and author of
Strength & Speed's Guide to Elite OCR.
Evan's new book will include obstacle techniques, nutrition advice, packing lists, strategy, pacing tactics and three different training plans so you can reach your goals. Mud Run Guide's Ultra-OCR Bible also features interviews with some of the best endurance OCR athletes racing today including Ryan Atkins, Allison Tai, Trevor Chicosz, Amy "Magic" Pajcic and more. If you're looking to take your racing to the next level, look for the book release announcement here on MRG soon!
 
Funner
As I mentioned last week in Part 1: Kickstart This Season, there are several events that are great for beginners, and we'd be remiss not to include them in this list of super-fun OCR events: The 5k Foam Fest , Rugged Maniac, Warrior Dash, Terrain Racing – each event has their own mix of challenges, fun, and afterparty and are sure-fire, can't miss events if you're looking for a good time at an event. If you're looking to expand your horizons for other fun events, we can always recommend these extremely popular ones too: The Color Run, The Inflatable Run, The Urban Slide, Bubble Run, Blacklight Run, Cupid's Undie Run, Hot Chocolate Run. Ragnar Relay is a great team-based event on both trail & road, and I've done an ultra (6 person team) version of the road 6 times so far, and excited to try out Ragnar's trail relay here in AZ this year.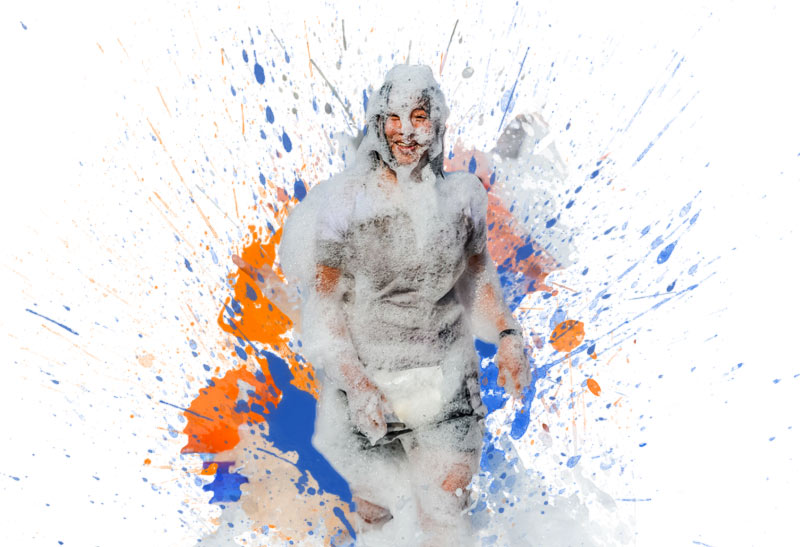 One BONUS F – Friends!
If you haven't figured it out by now, any of these fun or challenging events is made much better when you include your family & friends! Not only will you have support to keep you accountable for training, but you'll also have someone to share the event – and the memories with!
The only way the sport of OCR will thrive for years to come is if we continue to bring new blood into the sport; bring your kids when possible, drag your boyfriend, Edna from Accounting… whoever you can. Entry-level events are some of the most fun I've had in the sport due to the atmosphere and excitement of first-timers earning their (mud) stripes, and the relatively laid-back nature of what are for the most part non-competitive events.
We were all beginners once, and I know exactly how much fun it is to bring along a newbie for their first time. We actually have plenty of info & guides below for you to share with them and make it easier – not to mention plenty of discounts to save you both a few bucks  – to get 'em out on the course with you!
---
Disclaimer: The viewpoints expressed by the authors do not necessarily reflect the opinions, viewpoints and official policies of Mud Run Guide LLC, or their staff. The comments posted on this Website are solely the opinions of the posters.