Only the Best.
Let's talk about the brands that are the bedrock of OCR. As the sport has grown over the last 3-4 years, one thing has stood out; there are only a few brands that are the biggest and best – the Chili's or Chipotle of the sport; you always know (within reason) what you're going to get when you show up. You're not going to be (too) surprised with the event, as their reputation of quality precedes them. Spartan Race, Tough Mudder, and Warrior Dash dominate this level – at least in the USA, the focus of this article. "The Best International OCRs" is coming soon.
Beyond that, there's a middle layer of up & coming races that are ever-so-close to capturing the same "magic" or brand cache as the biggest & best. The criteria I used is nationwide coverage, or close to it, and a well-known brand with a reputation for putting on quality events… Ahem: Ladies and gentlemen, please welcome to the stage Rugged Maniac, BattleFrog Series, and Savage Race – the events that are vying for one of the top 3 spots in the world of OCR.
The largest segment of the sport is made up by mid-sized regional races, with 3-5 events concentrated in a particular geographic area and the hundreds of single-location events.
Note: Those "single location events" are not necessarily anything to sneeze at; Tough Guy, BoneFrog Challenge, and other iconic events like Del Mar Mud Run fall into this category, and are very important to the sport!
EDITOR'S NOTE: Are you just getting started, or want to refer a newbie to The Best Mud Runs for Beginners?
Everyone loves bullet lists, so here's where we are so far in this article:
Biggest and Best
Middle Layer of "Up & Coming Races"
Regional Powerhouses
Single (OK, 1-2) Location Events
Growing OCR Trends
NOTE: We'll be covering these new trends in an upcoming article.
The Big 3 – Are the Biggest the Best?

It's pretty well-known at the Big 3 in OCR are Warrior Dash, Spartan Race, and Tough Mudder… right? Well, not so fast. Let's ask yourself, which one of these things is not like the other? Which one just doesn't belong? That's right, Tough Mudder isn't an Obstacle Course Race, as it's not a race at all – it's a challenge. While it may seem like semantics, TM prides itself in the fact that there's no timers, chips, and no burpees if you fail. The distance is long, the obstacles are big, and the challenge is all up to you. We'll get back to Tough Mudder in a little bit, how do the remaining 2 of this Big 3 stack up, and who's the new #3? First, let's recap the top 'o the heap, best of the best, creme de la creme…
The Big Deuce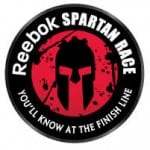 Spartan Race was voted 2014's Most Innovative OCR Series and Best Large OCR Series by Mud Run Guide readers, and they did not miss a beat in 2015: Moving the Spartan Race World Championship to a new venue in Lake Tahoe, The Spartan Cruise, Hawaii Trifecta Weekend, Spartan Race on NBC, a new Spartan Race team-based show in the works with the same people who produce American Ninja Warrior, a Cornell Spartan Stadium Sprint, the introduction of kid's only Spartan Race, and even more. Obstacle-wise, they've added a the Spartan Rig at (nearly?) all venues this year, and have continued to deliver on their high level of race quality and atlete satisfaction. Right now it's easy to call Spartan Race the forerunner in the sport of OCR. Let's face it; right now Spartan Race is Tops in the Sport of OCR, but…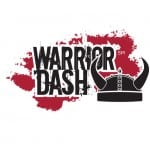 Warrior Dash has made an extremely strong resurgence in 2015 for a multitude of reasons: WD has succeeded where Spartan Race falls flat in making the entry level race accessible, achievable, rewarding, and extremely relevant the the masses of athletes who are interested in a "fun challenge." Warrior Dash is also seeing an uptick in participants by catering to the faster, more competitive runners by dangling a prize for the first-wavers who put the hammer down to finish top 20 male or female – not only bragging rights, also an invite to the WDWC (Warrior Dash World Championship) and the chance at bringing home a piece of $100,000 in prizes! WD is also seeing an influx of new athletes due to their consistent quality of racecourse and careful selection of venues. With nearly 5 years under their belt, Red Frog Events has become adept and picking the best spots around the country to have events, and their bigger turnouts have required them to add Sunday races to many of their tour stops in 2015.
Warrior Dash also excels over Spartan Race in simplicity; where Spartan Race offers multiple different distances that vary somewhat from venue to venue (a Sprint in AZ may be 5+ miles, while the one in Hawaii may measure closer to 3) and range wildly in difficulty of obstacles and terrain, Warrior Dash has one distance 5k (3.1 miles) and very close to the same 10-12 obstacles at every event. Whether you show up for a Warrior Dash in Kalamazoo to Phoenix, you know what to expect. This consistency makes it very easy to recommend WD events to your friends all over the country, aside from terrain and weather variables from venue to venue, their experience will be similar to yours. It's no surprise that we've crowned Warrior Dash The Best Mud Run for Beginners
Mudder Island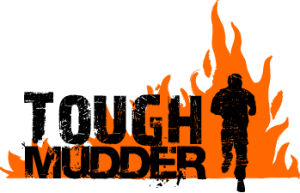 Tough Mudder is an island – it stands alone, and wants it that way. Untimed, non-competitive, and at what seems like a semi-prohibitive double-digit mile distance of  about a half marathon of dirt & mud. We're not tossing Tough Mudder out as a serious chellenge – hell, we love TM around here! Tough Mudder has made some innovation of their own when it comes to new obstacles as we covered in the updates in '15 with TM 2.0. Those updates were a step up from what we found in 2014, even so, a memorable and fun experience. Is Tough Mudder a challenging, gritty, 12+ mile suck-fest? Yes. Are they a timed race with penalties for obstacle failure? HELLNO.
Personally, I would do a Tough Mudder every single weekend; I think the mix of obstacles and distance is absolutely perfect for a training session, and so do tens of thousands of other athletes. Obviously, they are doing something right and delivering quality events that everyone from elite athletes to newbies can "enjoy."
At this stage in my athletic ability, I consider myself much more of a weekend warrior than anything of an OCR athlete, which TM is perfect for. I put my stamp of approval on Tough Mudder as the Best Mud Run Challenge.
It's All About Size
If Tough Mudder is out of the "Big Three" then there surely needs to be a race ready and waiting in the wings to hop into that spot, right? That's where it gets dicy; there are actually very few races that can adequately fit the criteria of "Big" in comparison to the number of events and reach that Spartan Race and Warrior Dash have – and that's not even factoring in their international popularity.
"Size" in terms of 2015 nationwide events:
Tough Mudder – 110
Spartan Race – 91
Warrior Dash – 38
Rugged Maniac – 24
Savage Race – 11 (Primarily east coast, as far west as Dallas in '15. Plans for additional nationwide events in '16)
Gladiator Rock 'N Run – 8 (West coast to Dallas in '15. No plans to expand in 2016)
BattleFrog Series – 7 (East coast to Dallas in '15. Plans for 32 nationwide events in '16)
One (Small?) Step Away From Greatness
Of those races in the second half of my list above, only one currently fits the mold in Rugged Maniac – let's get back to them in a little bit after we cover those that are a step (or two) away from swimming in the same lake as SR and WD. These races have a very strong brand, put on quality events, and are very well-received by athletes; the are arguably "Top 5" and with just a few tweaks they could potentially be vying for the #3 spot.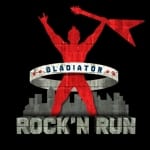 Gladiator Rock 'N Run was dubbed Best Small Race Series in 2014 by our readers, and they are sticking with the "Regional Powerhouse" classification through 2016 with no plans to expand beyond the 8 events they currently hold on the west coast. From Dan "Nitro" Clark:
"We won't be expanding next year. It's better for me to be small and great. Larger is not better for us. I'd rather be able to deliver a good race and be intimately involved. With our structure and set up right now – it's not possible to do that with a larger schedule."
GR'NR puts on a very strong series of events with a passionate following on the west coast, and it's totally commendable that Dan's team is choosing quality over quantity. Gladiator Rock 'N Run gets our nod for Best West Coast Regional Race.
OK, that leaves BattleFrog Series and Savage Race left to round out the Top 5, right? Well – not so fast. It seems a certain monkey is about to make some pretty big moves…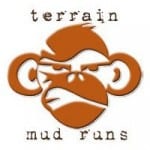 Terrain Mud Run: The Terrain Mud Monkey is about to make the huge jump from "Regional Powerhouse" to national player in 2016, and I couldn't be happier. Founded by one of my great friends in Jerry Foreman, Terrain Mud Runs has grown steadily to the point where it attracted some serious (*cough* investment *cough*) attention, and is piggybacking on some other national brands in non-traditional running to hit over 20 markets all over the USA in 2016. They have yet to announce the venues, but as someone who has the inside scoop, I know they are widespread and possibly as many as 23 from sea to shining sea. They've always put on a fantastic event and have always been a must-do event as rated by both myself and the (now defunct) Mud & Obstacle Magazine.
At 20-23 2016 events, that will put Terrain Mud Runs right inline with Rugged Maniac's 24 (2015, 27 in 2016) events, and their nationwide coverage certainly qualifies them as a race to consider for the top 3 as well. Their partnership with a few other non-traditional running series also bodes well for their ability to penetrate the national market pretty effectively. It may take a year or two for the brand to become well known across the USA, but I'm personally bullish on their ability to get things done and quickly make ther mark. I proudly declare Terrain Mud Runs to be the Race to Watch For in 2016 and they may just to be coming to a city near you in 2016, and possibly become a true rival for Rugged Maniac for the #3 spot.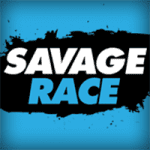 Savage Race has been a testament to the patience required for building a quality event in one (or just a few) locations and growing slowly with diligence to producing safe, fun, challenging, races that are not only well-attended, but also develop an almost cult-like devotion from athletes. Sure, we've seen plenty of athletes jumping on the Spartan or Mudder bandwagons, and subsequently dumping hate on the other, and Savage Race's fans seem to take a more grassroots approach: they support Savage online, and in-person without all of the mud slinging that other "brand loyal" athletes have. Part of this is because Savage Race has a huge fan base in their home state of Florida, with 3 (or more) local events that just crush most other races' average attendance numbers, and it's also because Sam & Lloyd have been very, very protective of their brand and every last thing that goes into their events. As a 3rd party marketer for their events, it can sometimes be maddedning to del with them, but I'd much rather the events were safe and fun if it only means jumping through a few hoops to get the hyper-focused team's attention.
Savage Race has been adding 1-3 events per year, and are currently at 11 for 2015. Their 2016 plans for expansion are not yet public, but let's expect a similar amount of growth as '14-15, and possibly Savage Race extending beyond their western bounds of Chicago in the north and Dallas in the south and creeping ever so closer to the west coast. This cautious expansion is exactly what we'd expect from Savage Race, who we've heralded as "A Company Doing It Right" and it's no great surprise that I consider Savage Race the Best OCR in the Southeast.
BattleFrog Series has had the most interesting year of any mud run in history, and with the absolute craziness of Mr. Mouse at Tough Guy, and the shenanigans from events like Atlas Race and Superhero Scramble, that's saying an awful lot. Let's recap some positives and negatives:
Major employee shakeups – From dismantling the regional race manager staff & street team, releasing their well-known race director, and even the ouster of their -iconic leader, SEAL Team 6 author and real-life NAVY SEAL badass, Don Mann.
Course Changes – While not major, the optimization (some say cost-cutting) of build time necessitated some obstacles becoming reconfigured, made smaller, or removed altogether. Many point to the changes on Tsunami as a sign of more changes coming. The standardization of one 8k course was initially poo-pooed, but won over racers rather quickly, and the buzz has actually been quite positive once it beccame the norm.
A More Brutal BattleFrog – Another big change to the courses was the difficulty of obstacles with the long, arduous jerry can carry and the addition of a Platinum Rig. With mandatory obstacle completion becoming the rule at BFS events, the new mantra was "just keeping your band was winning."
UnBFeated Ryan Atkins – Ryan has dominated BattleFrog Series events after wining back-to-back World's Toughest Mudder, and a second place finish in '14 at both Spartan World Championship and the OCR World Championships. He, along with a star-studded BattleFrog Team (Lindsay Webster, Clo Godbout, Marco Bedard, Corinna Coffin, and others) have been responsible for many a BattleFrog logo on podiums all over the world.
College Championships on ESPN2 – The team relay show on ESPN2 was pretty well-received, and as of this writing is slated for a season 2
Where are the athletes? – As BFS continues to grow, it appears that athlete registrations are picking up. While we've been assured multiple times that despite huge marketing spends in the 7-figure range in late '14 and early '15, that BattleFrog is financially stable and even growing… we'll get to that in a minute.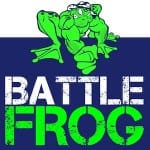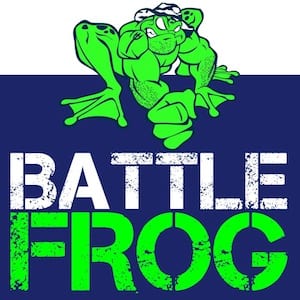 Despite any drama from their ups & downs, BattleFrog Series appears to have righted the ship, and is about to build a whole new fleet of destroyers. In August of '15, BFS announced their plans for up to 37 events in 2016 (as listed on their website) all over the USA. While many of the venues are still listed as TBD, some of the dates in regions will put them head-to-head with Spartan Race, Tough Mudder, Rugged Maniac, and Warrior Dash events for athletes – if they come to pass without a change in locations or date, those will be BattleFrog's defining make or break moments to watch for.
BattleFrog Series was voted 2014 Best New OCR Series by Mud Run Guide's readers and has been getting a very solid buzz all year from the intermediate and elite athletes that love to hate the brutal courses designed by our friend behind the Beard. While we're cautionsly optimistic they can pull off quintupling their events in one year, they do have a relatively well-known brand throughout the sport, and hell – they could possibly pull off a few of the head-to-head matchups with the likes of Spartan, TM, and Warrior Dash. Since anything can happen, I'll give them the vague superlative Most Likely to Continue to be a Wildcard in the Sport of OCR. We'll keep tracking, and keep you updated!
Third Like A Maniac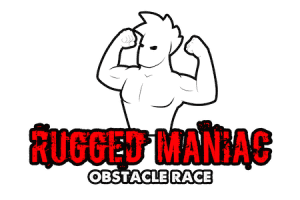 Rugged Maniac – If you go back to even two years ago, there was probably very little talk about Rugged Maniac as one of the top three races in the sport of OCR (outside of the Rugged Races offices, of course) and their event had a certain grittiness ot lack of polish that you see at say, a Warrior Dash event. That's not to say that Rugged Maniac events were significantly less in the quality department, they just lacked some of the small details at the events that would pull together their image as a top race. They also lacked a little bit in identity; were they a beginner-friendly race like Warrior Dash or a higher-caliber competition like Spartan Race? Even when after I completed the course, I wondered if Rugged Maniac was on the upswing and developing a stronger brand presence that contributed to the sport of OCR, or whether they were just putting on event after event with the same obstacles as the season before, capitalizing on the fact that as long as they put on a decent event, athletes would keep showing up. I mean they had nationwide reach and more than a dozen races and should be mentioned in the same sentence as Spartan/Warrior/Mudder but just never seemed to strive for – or get that level of notoriety.
That all changed when Mark Cuban took a bite out of Rugged Races during their appearance on Shark Tank in 2013, and shortly thereafter the brand started to evolve and catch up with their races. A new logo, website, better marketing, and all those little things that helped to develop a consistent brand identity were added to the mix; and Rugged Maniac's identity started to take shape. Keep in mind that this was a race series that had developed since 2010 (with course consultation from one particular NAVY SEAL I've had the pleasure of tipping a few pints with) and has had consistent growth from their first race to a very strong portfolio of 24 events in 2015; they didn't just explode on the scene like BattleFrog, they followed a relatively conservative growth pattern that has served Savage Race, Terrain Mud Runs, and even (early) Spartan Race very well. Having Mark Cuban as a partner surely helps a considerable amount, but Brad and Rob knew what they were doing well before they walked into the Tank.
Rugged Maniac has 27 nationwide events planned for 2016 with even 2 trips to Phoenix (yay!) and North Carolina. We reached out to RM founders Brad Scudder and Rob Dickens to see what we have to expect in 2016:
"We don't have any big surprises at this time, but we'll be updating our obstacles as we do every year and adding one or two more 'big' ones." – Rob Dickens

"Rugged Maniac may not be the longest—and we don't want to be. It's more about obstacles than running, and inch for inch we're the most action- packed," says Scudder. "It's all about having a good time. For some of us, that involves experimenting with our limits."
A couple of things about Rugged Maniac that really make them stand out from the crowd:
They have the highest average customer return rate of any OCR in the country at 45% – with some events as high as 60%
Rugged Maniac also has the highest female participation of any OCR in the country, at 50% across the board.
Strong brand, consistent growth, fun & challenging events that are a great bridge between the beginner-friendly Warrior Dash and the more demanding Spartan Race, Rugged Maniac Rounds Out the Top 3 Best OCRs.
"It feels great to be named a top-three obstacle race considering our humble beginnings.  We didn't start with millions in venture capital like most of the other guys, but we worked hard to provide a great experience for our runners without gouging them for every cent, and they repaid us by supporting our events year after year. 

Mark Cuban's recent investment has certainly helped make our events prettier on the surface, but the essence of our events hasn't changed:  Challenging obstacles, a truly rocking festival, and an unparalleled focus on customer satisfaction." – Rob Dickens, Rugged Maniac CEO
For Those That Skimmed This Article
The Big Three:
Those Guys Over There
Ones to Watch Out For
Your Reviews Matter (Big Time)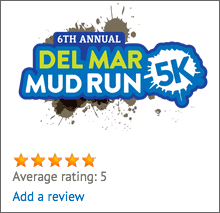 What has 10 fingers and needs to tell us what they think of events? YOU! (Well, I hope you have all 10 fingers, but type with what you've got.) But seriously, even the phalangally-challenged members of the OCR community need to provide their input; it's part of what keeps this sport great, develops an informed community, and keeps races "honest" – let 'em know if they screwed up so they can fix, and give 'em some props for all the things they did well!
Why are YOUR race reviews so important? Take a lil' peek over to the left, and you'll see that all race organizers' logos on MRG will have their average star rating displayed, and this makes a big difference when people are choosing to plunk some hard-earned money down on a race, right?
Make your voice count – Share YOUR reviews here!
---
Disclaimer: The viewpoints expressed by the authors do not necessarily reflect the opinions, viewpoints and official policies of Mud Run Guide LLC, or their staff. The comments posted on this Website are solely the opinions of the posters.