As an athlete who spends lots of time running for training and driving to/from events, I inevitably consume a lot of my information via audio.  Through a mix of things like Obstacle Running Adventures podcast, proof listening to my own podcast Strength & Speed, and most of all listening to audiobooks it takes up most of my listening time.  Therefore, I decided to release my latest book "Ultra-OCR Man: From Special Forces Soldier to Record-Setting OCR Athlete" on audiobook.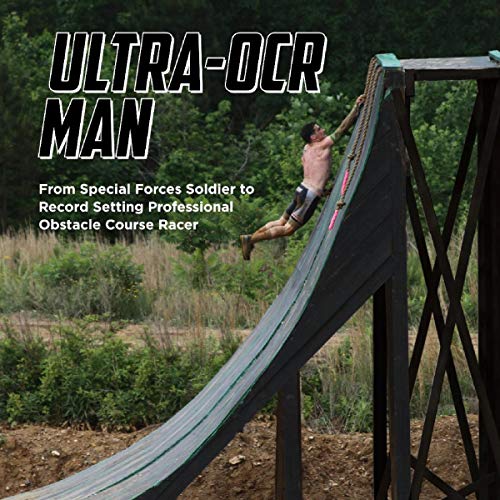 Ultra-OCR Man is now available exclusively from Amazon Audible.  You can buy it directly off Amazon or if you have an Audible subscription you can use one of your credits to pick up a copy of the book.
The book briefly covers my childhood in a couple of minutes before jumping into extreme training stories like Ranger School along with Selection followed by war stories from my cumulative 44 months of deployments.  Don't just listen to me though, here's what some of the people that read or listened to my book had to say about the content:
"The sleep deprivation stories in the military had my dying.  People in cars next to me probably thought I was a crazy person laughing in my car by myself.  The stories about overcoming obstacles (literally and figuratively) in the military and OCR serve as good motivators to keep challenging yourself." -Mitchell Levine
After the military stuff is talked about, the book dives into events like World's Toughest Mudder, my 7 day, 7 venue Ultra-OCR charity event OCR America, attempting to podium at every 24 hour OCR In the world, Endure The Gauntlet (48 hour multi-lap of Conquer The Gauntlet) and OCRmill (24 hours of treadmill running with obstacles).  Want another opinion?  Here's one from Amazon who also paced me for several of my Ultra-OCR charity events to raise money for Folds of Honor:
"I thought I had entertaining life stories to tell. The insight given and the story telling have a great reading flow to it. So enjoyable being able to peak into the thoughts of one of the best ultra ocr athletes and military elite." –Daniel Leonard
Here's another review from Amazon:
"This is one of those books that you didn't think you'd need until you start to read it. By the end of the first chapter you realize you can't put the book down as you learn a little bit about the man who pretty much set the bar so high for Ultra distance OCR races that the things he's done may never be equaled."
Want the full review from another OCR athlete?  See what Mud Run Guide's Hilary Greene had to say about the book in this article.
The inevitable question I get is am I going to release my other four books on Audio.  As of now, there are no plans to release them for several reasons, mostly having to do with time, format, and cost.  Mud Run Guide's Ultimate OCR Bucket List:  A Comprehensive Guide of the Races You Need to Run, won't be released on Audiobook, I don't think that one transfers to the audio format well.  It is better to read through once and then used as a reference guide.  Therefore it will only be in hard copy and digital.  Conquering The Gauntlet may get released via a purchasable podcast sometime in 2020.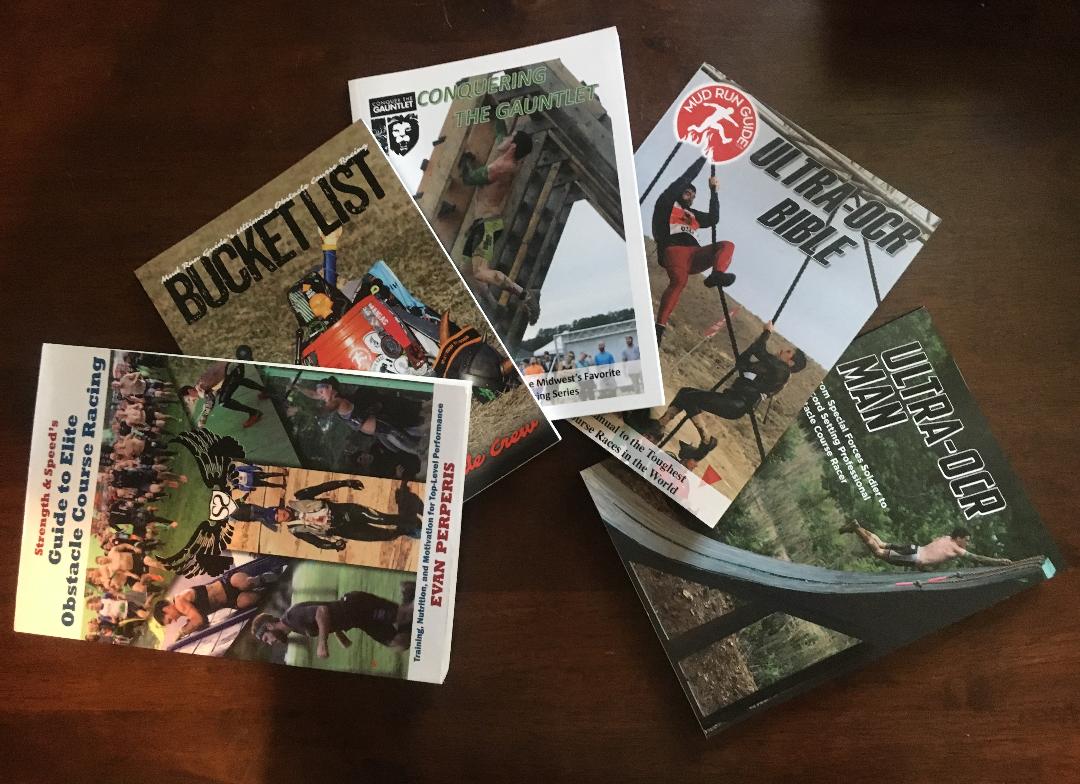 The two best sellers, Strength & Speed's Guide to Elite OCR (the only book on competitive OCR, available in hard copy only) and Mud Run Guide's Ultra-OCR Bible (the only book on endurance OCR, available in hard copy and digital) are maybes but I haven't put anything in motion yet.  I will see how Ultra-OCR Man sells and make a decision at the end of 2020 if I'm going to convert those into Audiobooks.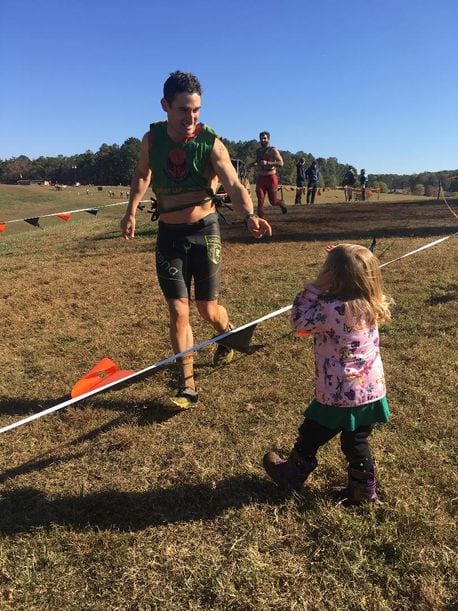 Bottom line is if you want more OCR information in book format or audiobook format pick up the ones that are currently available to send the demand signal that you want more of that content.  Don't just buy my books though, there are other athletes and personalities in the OCR industry that have written books.  Although technically not OCR, Tony Matesi's The Legend of Death Race (now available) is also out, which I recently finished reading.  The community is full of a lot of great stories including people from the top of the sport like Canadian/Spartan Pro Jesse Bruce, which was recently highlighted in the documentary New Addiction: The Story of Jesse Bruce.  Keep watching, listening and reading content produced by athletes and let's help this industry grow step by step.  Don't forget to follow Mud Run Guide, we've got some great new content including a documentary releasing later this year from the amazing Stoke Shed (see the trailer below).
Earlier this year, I got to take a trip with a crazy man named Evan Perperis. We became friends, and it was so fun and insane that we decided to take the rest of this summer to expand on his exploits and create a half-hour documentary called "Ultra-OCR Man." Obstacle Course Racing is a new sport and we hope that telling stories like this one will help us grow our community and spread our love for something we love to do. Stay tuned for ways to be a part of the process and even be in the movie- until then, feel free to share this trailer with your OCR-loving friends!

Posted by Stoke Shed on Thursday, March 5, 2020
Pictures provided by Strength & Speed