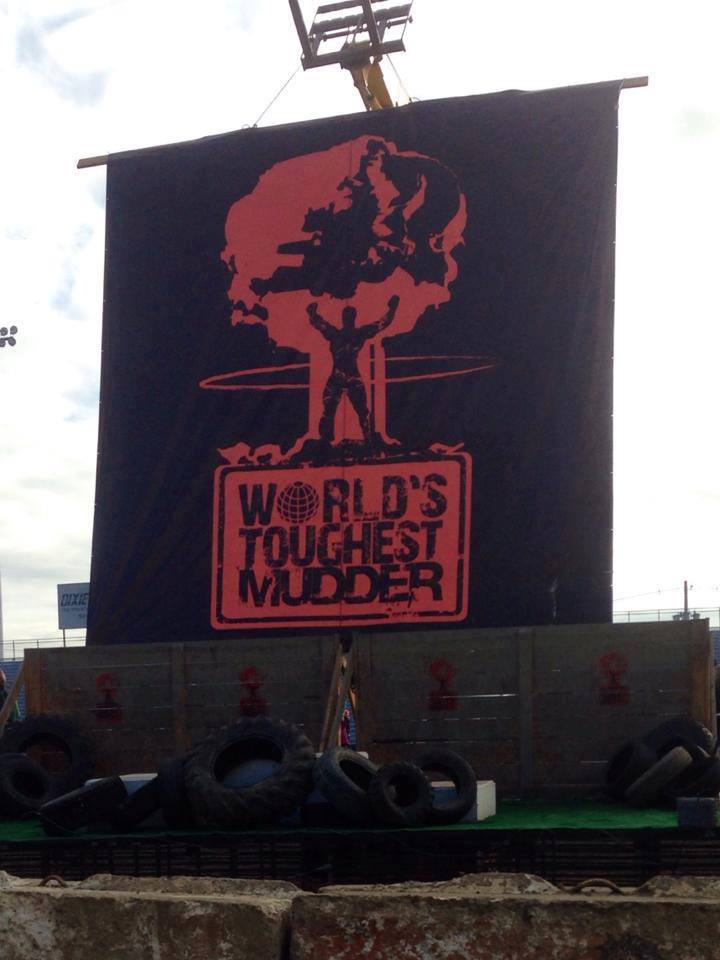 Tough Mudder has been making huge waves this year.  They went from three event types (Half, Tough Mudder and World's Toughest Mudder (WTM)) to a full lineup of seven events (TMX, 5k, Half, Full, Tougher, Toughest, and WTM) including seven CBS Televised episodes.  They even announced a last-minute Tougher Mudder Championship (I love you guys, but you're better than this…that's not enough time to plan appropriately). 
However, the event that is making the most waves (in my opinion) is Toughest Mudder, their 8-hour overnight race that serves as a contender qualifier and preparatory race for those interested in World's Toughest Mudder.  With WTM as the next Ultra-OCR in Tough Mudder's lineup, here are five ways I expect Toughest Mudder to change WTM:
1.

    

More Athletes at WTM:

 
Now that there is a bridge between Tough Mudder and WTM, I expect an increase in the number of overall athletes at WTM.  More people now know they can go out on the course and survive 8 hours may want to test themselves at the big show in Vegas.  I'm sure some showed up to Toughest, learned some hard lessons and decided 24 hours is too much. However, I think those interested in WTM has increased overall even with some people losing interest.
2.

    

Better performance overall:

 
Without a bridge between Tough Mudder and WTM, athletes had less training opportunities and less competitive events to push their limits.  With six Toughest Mudder events worldwide (and more than six rumored to be on the schedule for 2018), athletes now have accumulated training and racing base for Ultra-OCR.  They will get better at their pacing, nutrition, mental strength and overall performance.  Expect the overall performance of athletes across the board to continue to rise slowly over the next couple of years.  This may come in the form of higher mileages at WTM, but not necessarily. There are a lot of variables including obstacle difficulty, weather, and terrain that affect mileage.  Instead, it may just become harder to get a higher placement due to increased competition across the field. 
3.

    

More competition due to televised nature:
People love being on TV.  Not sure exactly why everyone gets so excited (myself included), but people love it.  I think it adds another level of legitimacy and excitement that you can point at an event and say I was there and now the whole world is watching.  This is sure to bring in other athletes crossing over from other sports to compete.  The top level of OCR is filled with crossovers from running, triathlon, ultra-running and other endurance sports.  Expect that to increase in frequency with the television coverage.  However, every year obstacles seem to get a little more difficult, so the learning curve gets a bit steeper.  Those elite athlete crossovers may need to be patient for a couple of events before reaching the podium.
4.

    

Unrealistic pacing (yes, even more than normal):  
I also expect many to try and start out at their Toughest Mudder pace, which could lead to epic blowups and wild placement changes.  For those not competing for top spots but just looking to reach a new PR starting out too aggressively may cause you to miss your goals as you push your body too hard too early.  This last point ties directly into point number five.
The fifth and final way Toughest Mudder is effecting WTM is "Inflated Expectations."  The section on inflated expectations became so long I decided to break it off into a separate post.  Check back next week for lots of good data, tips and most important advice for goal setting in as you prepare to take on WTM.
---
Disclaimer: The viewpoints expressed by the authors do not necessarily reflect the opinions, viewpoints and official policies of Mud Run Guide LLC, or their staff. The comments posted on this Website are solely the opinions of the posters.