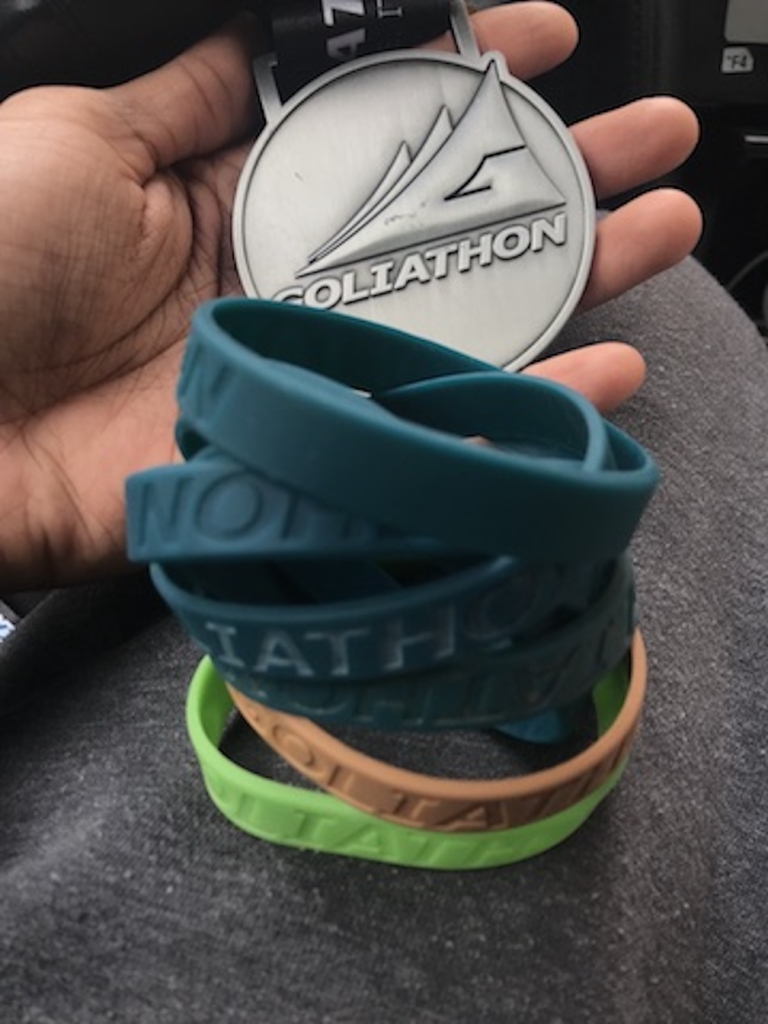 If you're reading this post, you either LOVE Goliathon (as much as I do) or you clicked here because the name of this event is so cool and interesting that you just want to know what is this all about. Either way, you came to the right place. Let me tell you a little more about Goliathon…
What's the deal?
Goliathon is a non-profit organization that launched its first event back in 2013. Since then, and in conjunction with another non-profit called Charity Water, they have raised over a quarter million dollars ($250,000+) to help people from developing countries get access to clean, and safe drinking water. 
GoliathonX
GoliathonX, yes just like the iPhoneX, but not quite; took place on October 13, 2018. This was Goliathon's 10th event in the past five years, and every year they step up the game a little more. I had the opportunity of doing Goliathon twice this year, and I enjoyed both times just as much. The vibes, the festival area, the obstacles, the people… it is just amazing to be out there on the day of this event.
Event
Goliathon is considered to be an Obstacle Course Race, even though "it is not a race, it's a mission" according to their slogan. It consists of 12 tiered obstacles (each with three different levels of difficulty) within a 4-mile loop course located somewhere in the middle of Mullica Hill, NJ. The obstacles are categorized as "Regular Obstacles" & "Goliathon Obstacles". Regular Obstacles can be completed by everyone and are found throughout the course. Goliathon Obstacles are built differently so that everyone can complete them depending on their fitness level. The combination of fun with challenging obstacles makes Goliathon a one of a kind Obstacle Course and an amazing experience overall.
Obstacles
These obstacles will test your strength, agility, speed, and athletism. All of them are tiered as: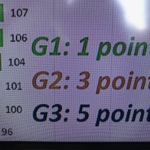 G1 – easy obstacles for the young or inexperienced participant (1 point)
G2 – difficult obstacles to challenge the average mudder and obstacle enthusiast (3 pts)
G3 – extreme obstacles to test the most elite athletes (5 pts)
(This is their "staple" obstacle, which resembles the arduous work that millions of people have to go through in order to get water for their households, and not even clean/drinkable water FYI…)
**Disclaimer: After you do this obstacle, you will immediately be more conscious of not wasting so much water and you will earn the notion that water is a valuable resource that we need to appreciate and be thankful for.**

← NINJA              KILLER
HANGMAN                        →

←  LEAP OF         FAITH
BALANCING        ACT      →
← HALF             DOME
      ROPE               CROSS  →

CIRCUS
   MAXIMA →
← SKYCLIMB →
← DESTROYER

OVER THE MOON →

Awards:

Goliathon does not offer a cash prize for completing all obstacles, however, if one successfully completes all 12 of their G3 (extreme) obstacles, that person will earn a free entry to a future Goliathon event, he/she will also receive a coveted #iamadavid t-shirt, AND their photo will be posted on Goliathon's hall of fame a.k.a "Wall of Davids".  **This event had three Davids: Jonathan Stevens, Daniel Vecchio, Judas Licciardello. Congrats to them**
Also, shoutout to Team Nova Ninja (my team) for taking home 1st place on the team's division!
Originality:
Goliathon is the only:
Non-timed North American and OCRWC qualifier event (this is amazing, to be honest)
Non-profit that donates 100% of profits to a charity that helps people get access to clean water
Obstacle course with a 50ft rope attached to a crane on site (this is a unique contest of their own)
Tiered obstacle course out there with three different levels of difficulty per obstacle (love this!)
Obstacle course with a scannable wristband to prevent cheating and to keep a record of failure/completion per obstacle (THIS IS GENIUS !!!)
Obstacle course with a mobile app (at least that I know of)
And let me tell you something about this app, first off, it is a free app; it is also one of the best apps I have ever downloaded. This app lets you track any participant on course LIVE. It also tells you which obstacles has that person failed or successfully completed, and which tier (G!, G2 or G3) they attempted. Last but not least, this app has a leaderboard and lets you see who's on the lead, both individually and per team. Not to mentioned things like tips and description of each obstacle.
In my opinion, this is one of the greatest innovations in the world of Obstacle Course Racing.
Goliathon G8:
Goliathon G8 is something that the Goliathon crew has been working on (hopefully for next year) and it is about an 8-hour endurance event in which participants will run the 4-mile loop course, as many times as they can, while completing all 12 obstacles and accumulating points for 8 hours straight. Whoever finishes with the most points would go home with a $1,000 cash prize. This event was introduced this year and was supposed to take place on October 27. Unfortunately, not a lot of people signed up for it and due to lack of participants, it had to be canceled. Nonetheless, the team is working hard to spread the word about this new event, and I encourage you now that you're reading this, to share this blog as much as you can so that we can spread out the word and make this event happen.
I want to thank once again all of the staff who helped put together this awesome event, especially to Dough, Jeff, and Dana. You guys rock! I will see you all next year on June 1st for Goliathon XI.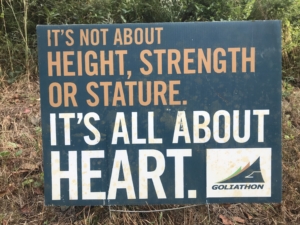 Rating:
Rating: 5/5
---
Have you done an Goliathon?
Leave your own Goliathon review and feedback...