Last week I covered what I am physically doing to prepare for Endure The Gauntlet, but that is only half the equation or less as you. I touched on mental strength a little last week with "motivation", but if you haven't faced similar challenges, you are going to need a lot more motivation to overcome some of these problems.
This week we'll talk about the most important aspect of Ultra-OCR, mental strength. However, mental strength is built in a day, a week or a month, but is actually years in the making. Here are some tips that I'm using that you can apply to your own training/racing to push yourself onto new levels of fitness:
Breaking Down Problems Into Manageable Issues– The problems I will face here include things the endurance (grip, back, legs), strength (grip, back, legs), foot care, hand care and dealing with the weather. I covered all these as individual problems in my last article "Preparing for 48 Hours of OCR: Physical Strength". If I can solve each of those small problems and make them less significant, when they are all added up it will have a smaller effect on my overall issues
Experience being uncomfortable– While you don't need to specifically go sit in a tub of ice, torture yourself or take cold showers for a month to experience this. You do need to have a baseline of uncomfortable experiences under your belt. The undefeated king of Ultra-OCR Ryan Atkins in my new book Mud Run Guide's Ultra-OCR Bible said
"You don't need to go out and try to make yourself uncomfortable. If you are training consistently, those harsher weather conditions will find you and you don't have to search them out or conduct specialized training sessions." – Ryan Atkins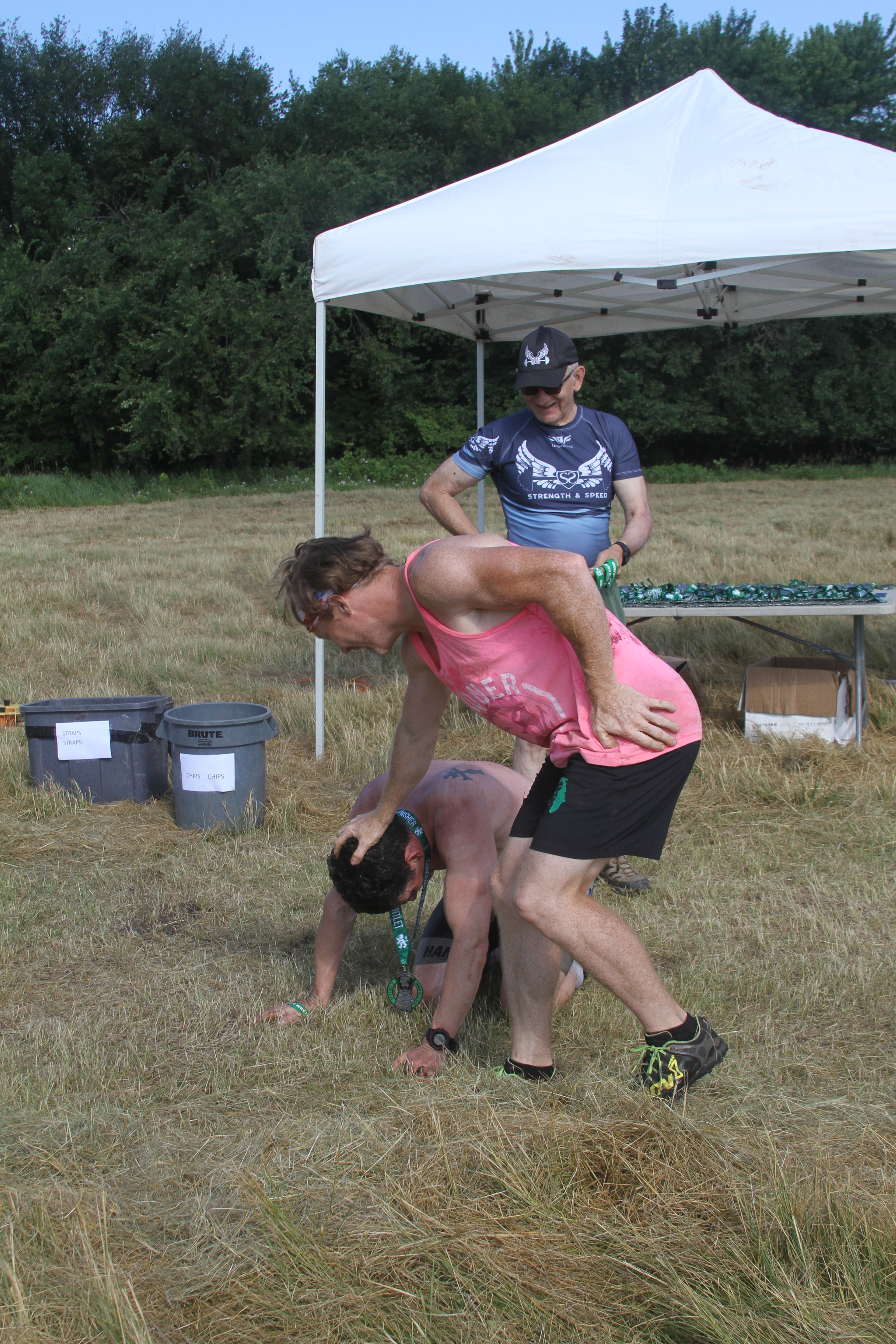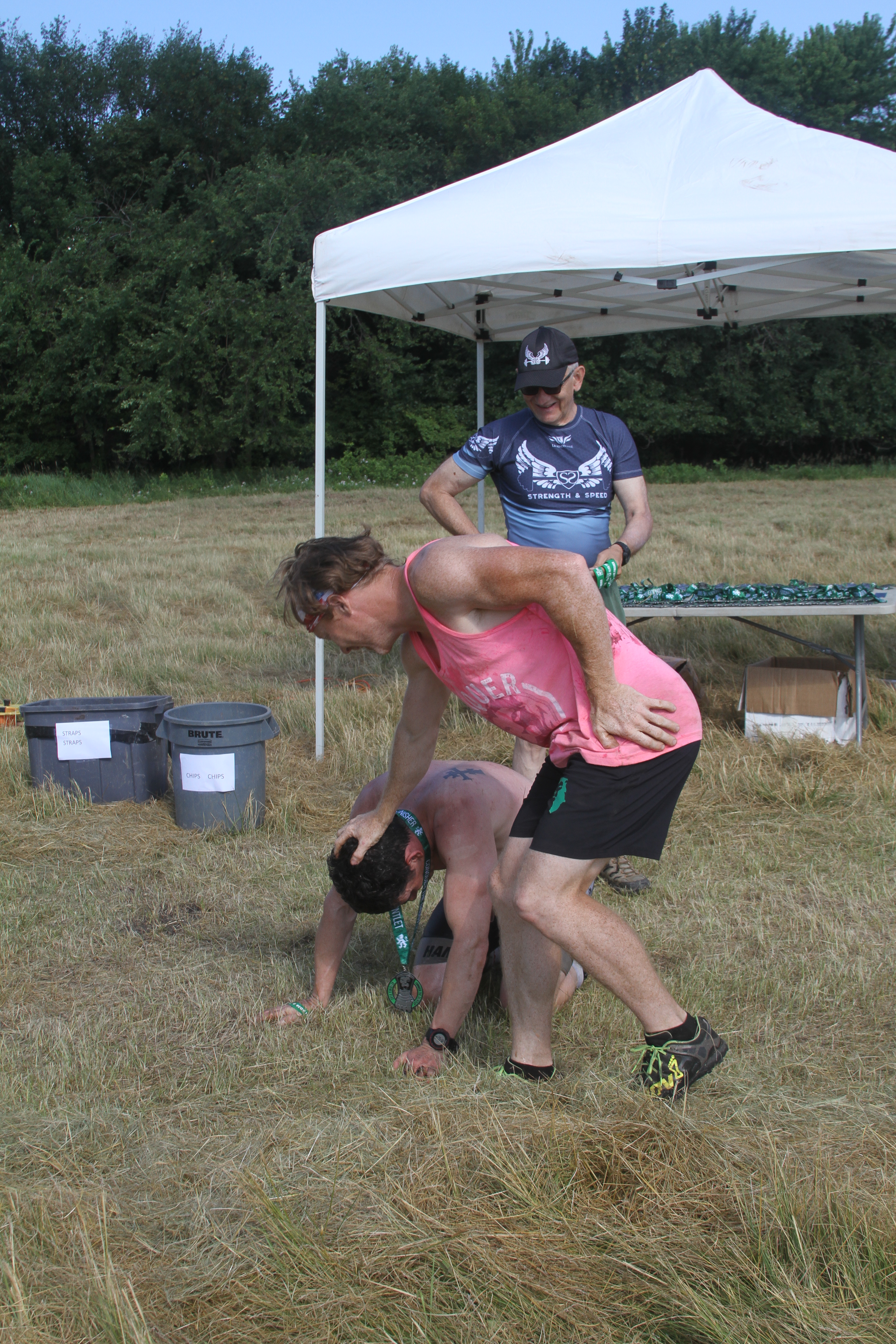 Not surprisingly, I agree with him. For me personally, my experiences in the military (both in training and in combat zones) and a lifetime of endurance racing with the last couple of years focused on OCR, I feel like I have enough deposits in the suffering bank to deal with most situations.
Setting Long-Term Goals– As a general rule, I know my major goals for the next 3-5 years. Sure I make small adjustments even mid-year, but the "headline" is still the same. This ability to set a long-term goal and plan for the future is what I've been doing for this event, which I first thought about in 2016. While you don't need to run for 48 hours, you should have long-term plans that are suitable for your fitness level and training. To ensure you can reach those goals, you are going to need intermediate goals and short-term goals, which leads to…
Baby steps that continue to build aka Progressive Racing/Training– Asking me to do a 48 hour OCR a couple of years ago was a bridge too far. So I've been chipping away at the goal by doing things like:
Early 2015: Multi-lap Tough Mudder courses doing 3xlaps on Saturday and 1xlap Sunday, running/jogging the entire time.
Summer 2015: Run Shale Hell 24 to build experience in Ultra-OCR.
Early 2016: Get comfortable doing 8 hour OCRs (multiple BFXs in a year used as training events)
Summer 2016: Make 8 hour OCRs not a big deal (OCR America, I did 7 in 7 days)
2017: I used similar logic moving forward. Get comfortable doing 24 hour OCRs by doing my Ultra-OCR Grand Slam in 2017 (6×24 hour OCRs in 365 days).
Summer 2017: For a 48 hour OCR, I'm likely to be alone for long periods, so get used to running by myself and doing obstacles (2017 I did 24 hours of Shale Hell by myself as a shadow run with the same rules as event day.)
Early 2018: Prepare for 48 hours of activity on something that is worse than doing obstacles. (I did the 100-mile Dreadmill Challenge, 100 treadmill miles with a time limit of 48 hours or less. If you are curious, yes it was about as awful as you are imagining….and if this intrigues you, you can sign up for it here).
While this is the extreme version of goal setting, the principle can be applied to your goals. Maybe it looks like this:
2018: 5ks, ninja gym training and easier OCRs like Warrior Dash
2019: Conquer The Gauntlets (CTGs) combining goals from the previous year
2020: Continue to do longer races and CTGs for obstacle proficiency. Attend North American OCR Championships as a Journeyman
2021: Qualify for North American Championships in Age Group with a goal of keeping your band
2022: Qualify and compete at OCR World Championships with a goal of keeping your band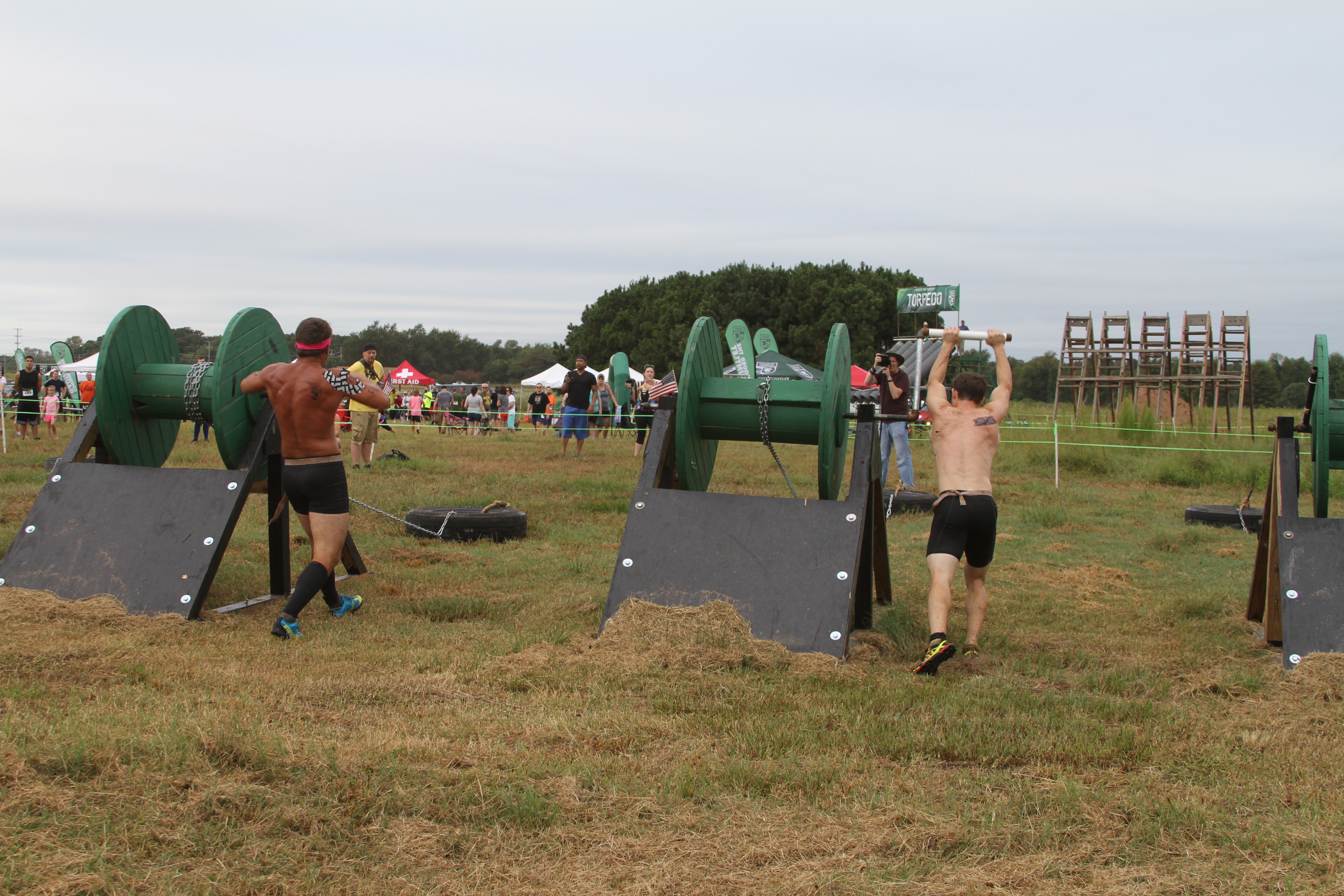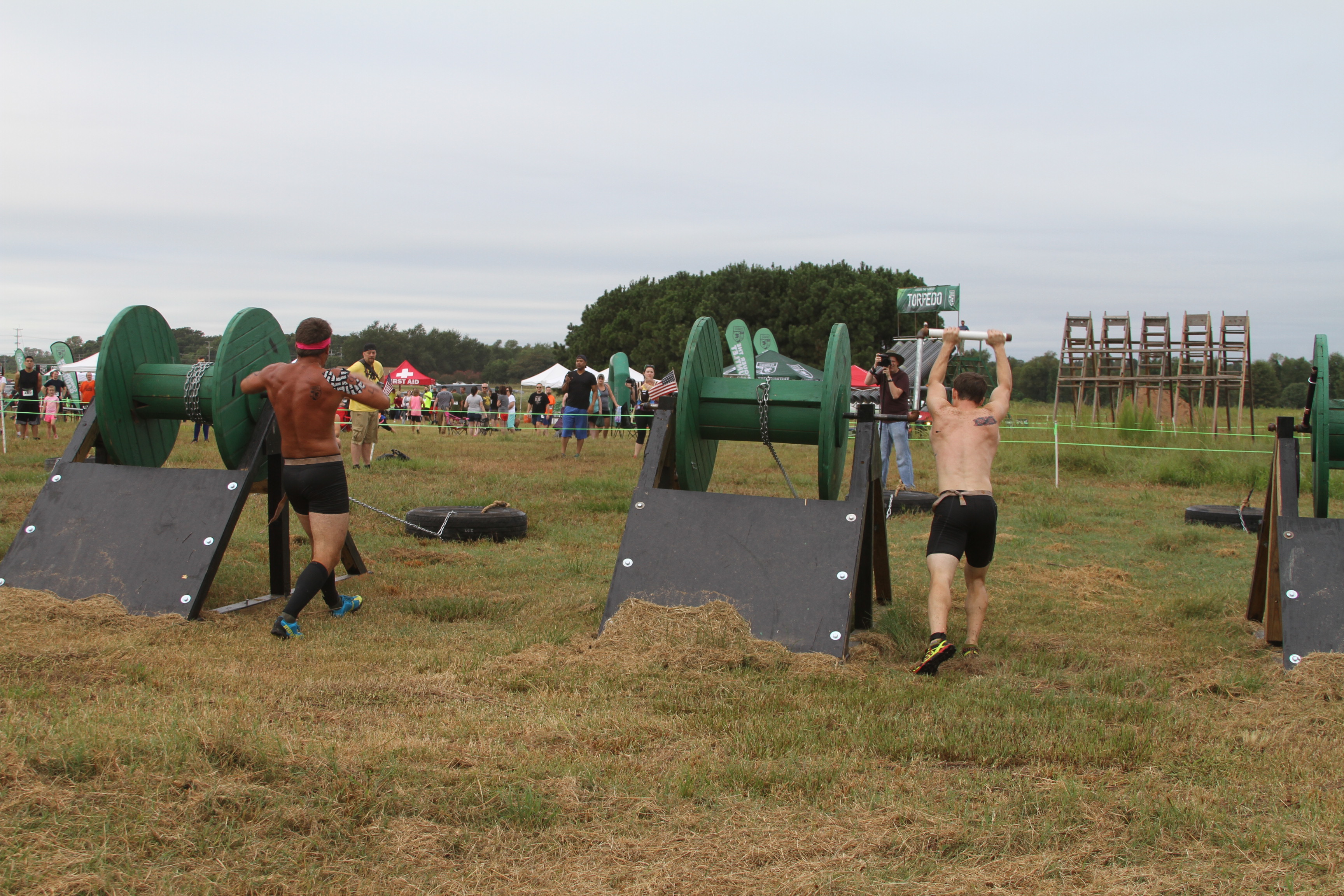 You can join me to run a lap or laps with me over the weekend of Endure The Gauntlet. Sign up for the event here. If you can't make it, please donate some money to the great cause Folds of Honor through my site, which provides scholarship money to children whose parents were wounded or killed in US military service. I'll be doing live event updates through several social media channels including Mud Run Guide's Facebook page but also a post-event recap through the Link Endurance podcast.
So how do you finish a 48 hour OCR? Although I managed to fill several pages and two articles worth text, the answer is disappointingly simple: One step at a time.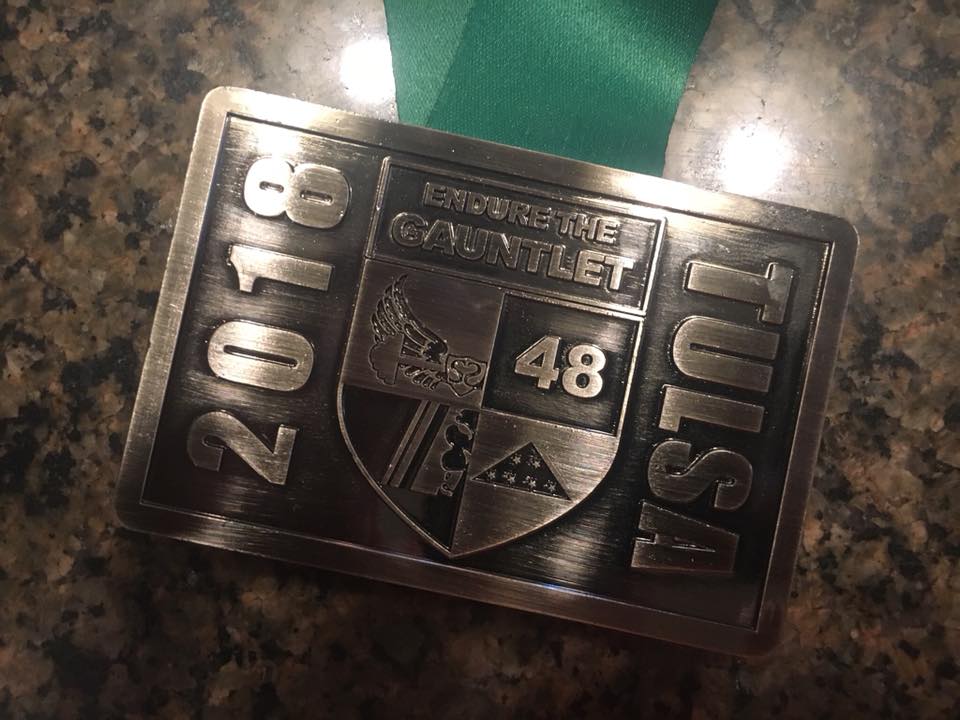 Pictures provided by Amy Perperis of Strength & Speed