I was originally going to write a review of BatteFrog's Kansas City Race but my friend of the Battlegrounds Battle Corps, Jason Rulo, beat me to it (Battlegrounds next race is May 21st). However, I still wanted to drive a major point home from my experience without being redundant. Be sure to check out his review if you missed it, which covers the majority of the details of the race.
Race companies cannot control everything but they can control some things like parking, site layout, obstacles, lines at registration, timing of the event, and festival. The one major one they cannot control is the weather. The weather wreaks havoc on the course which may have taken weeks to assemble but can be destroyed overnight. This was the case with BF KC. A wicked storm crushed the course, raising streams and making some obstacles almost impossible.
What most people would do is to show up on race day and give the green light saying, "We already sunk so much work into the course, so just run it as is and best of luck to you." However, race director, Marco Bedard an experienced athlete (BattleFrog Pro Team and Canadian Olympic Biathlete) had to make a tough call. Despite his first year as race director, him along with the rest of the BF staff made decisions that were some of the most mature I have ever seen made by a race series.
The two easy answers were run the course as is or cancel the event and offer some sort of transfer (very easy with BattleFrog offering events almost every weekend this year). However, they took the time to modify the route of the course, delay the start 15 minutes, and make last minute alterations to some of the rigs. Due to the route change, the first rig was right now at the beginning. A further sign of the unexpected maturity from race director Marco, he told the elite heat to bypass the first rig to prevent backups allowing for a cleaner race. This was a very smart move from an experienced athlete and something you rarely see in OCR, which has a history of telling people just to "suck it up because that is part of the experience" even if the course was poorly planned for racing or the obstacles were no longer functioning appropriately.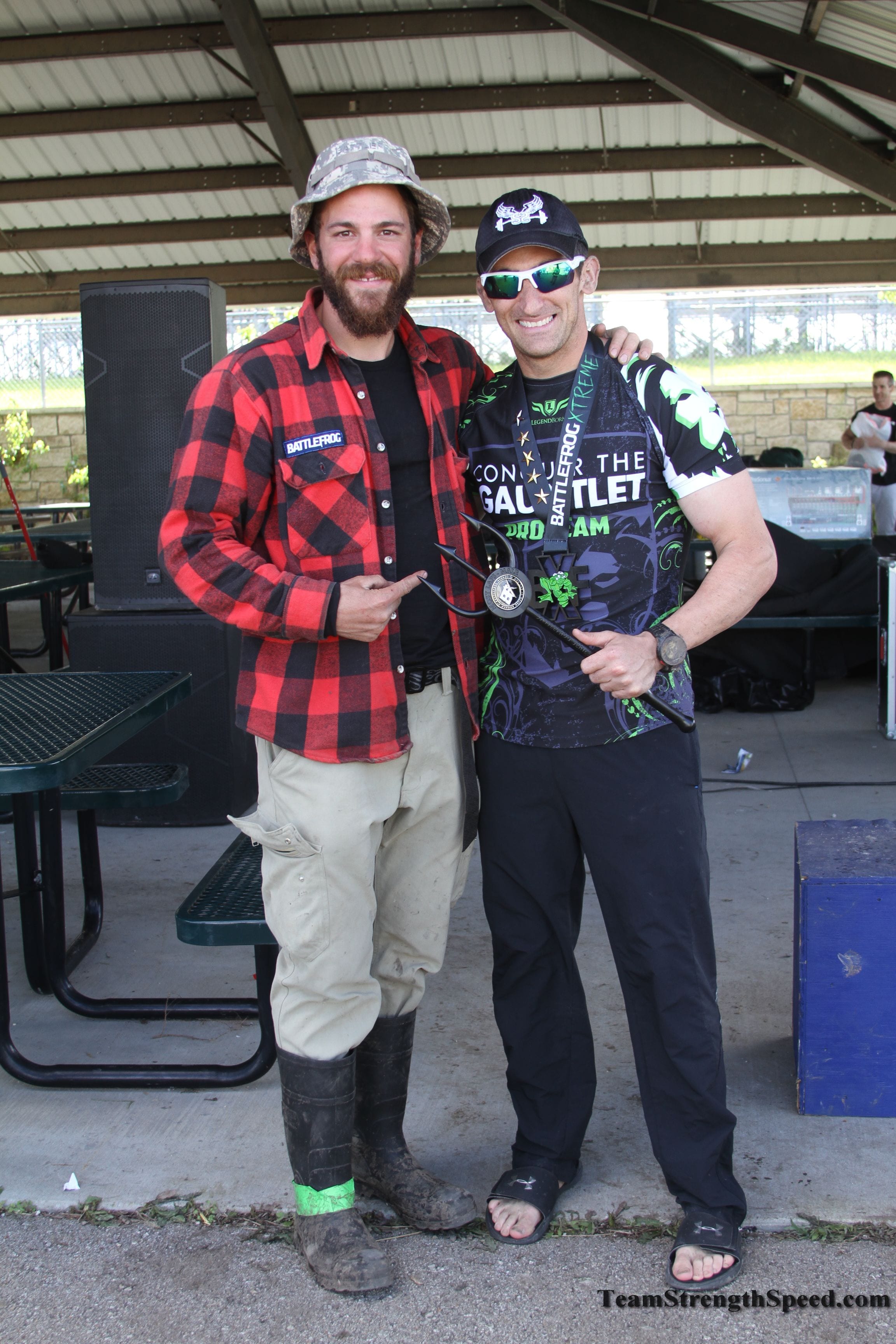 On a venue used by Tough Mudder previously that was described by my friends as having "lots of running on concrete", I spent most of my 6.5 hours of BFX in waist deep in water (seriously…each 5-mile lap had what felt like a cumulative mile of water movement).  The water movement turned what should have been an easy 6 lap day for me on a flat course into a 5 lap day (I missed the final lap cutoff by 1 min 30 sec).  He turned what should have been a boring venue wrought with problems into the longest water movement I have ever seen mixed in with obstacles that were still doable despite the heavy rains the morning of the event.
As a former resident of the Midwest, I would like to thank BF for making the trip to the Midwest to put on a race, a location that is historically devoid of Spartan Races (seriously, it is like a black hole out there). Anyway, I just wanted to say great job Marco and your decisions did not go unnoticed for the repeat customers of OCR.  Great job and keep up the good work!
Rating: 4.5/5 Stars
All photos provided by Amy Perperis of Strength & Speed
---
Have you done a BattleFrog Series Event?  Leave your own BattleFrog Series review and feedback…
Use discount code MRG20 for $20 off your BattleFrog Series registration!